8 Beautiful Cashmere Wraps In Autumn Colours
5 October 2019
The nights are drawing in and autumn is officially upon us. But while it's sad to say goodbye to our light, bright summer wardrobes, that just means we get a beautiful new colour palette to choose from. From forest greens to nut browns and even muted woodland hues, the autumn/winter designer shows were full of statement shades all vying for our attention. And because our accessories are every bit as seasonal as the rest of our clothing, women's cashmere wrap and shawl colours also reflect what we see on the catwalks.
A cashmere wrap is the perfect way to inject a fashionable fall hue into your existing autumn wardrobe. Not only is it soft and luxurious, adding colour through your scarf gives a much more subtle take on any tonal trend, without the need for a total style overhaul. So which cashmere colours should you be keeping your eye on this season? Here are eight new-season wraps, fresh from our autumn edit.
Orange spice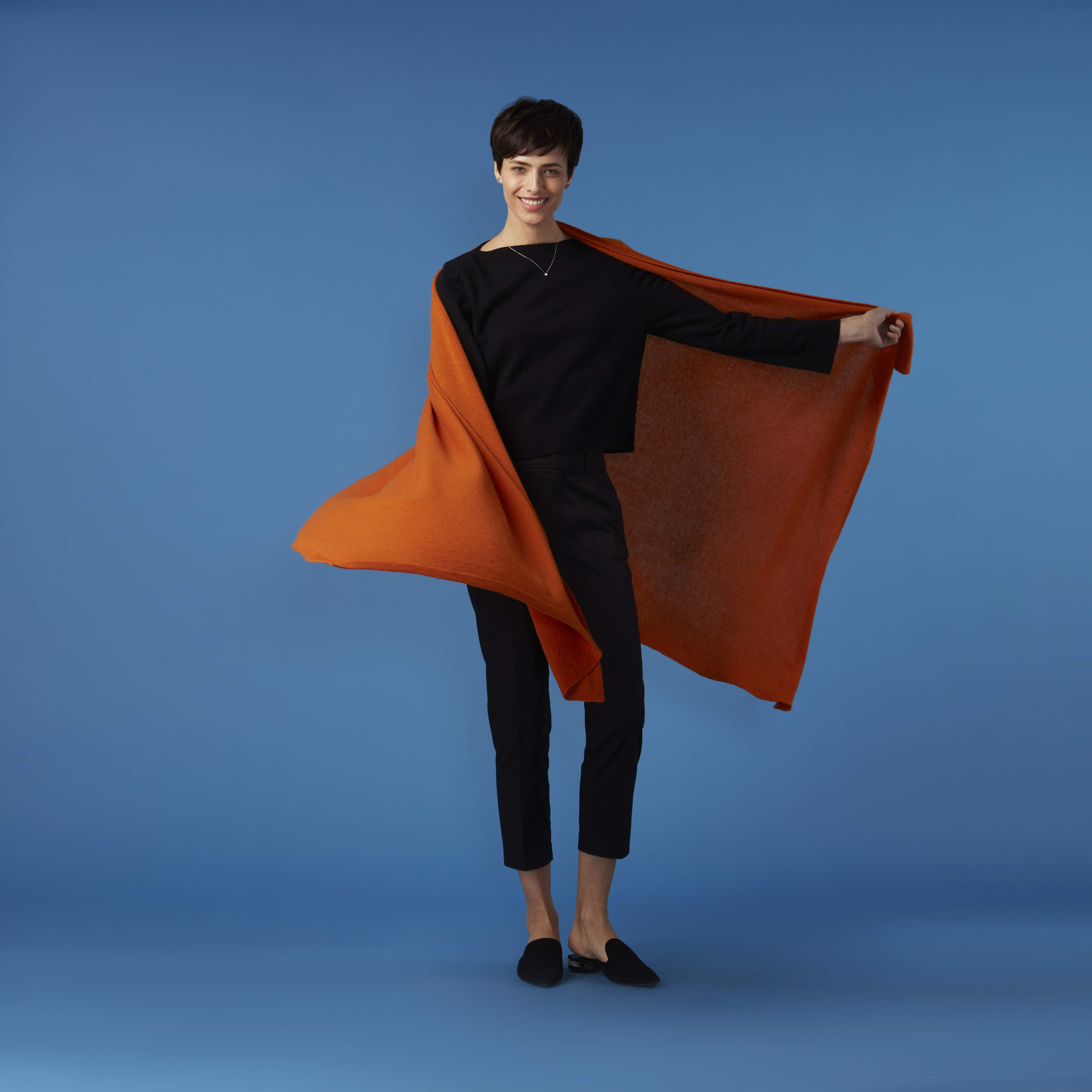 The season's punchiest shade was seen in both the oversized dresses of the Carolina Herrera collection and the jackets on the Valentino runway. But while the colour makes a statement, the addition of muted spice takes the orange from dangerous to daring. Our Turmeric orange cashmere shawl will give your look just a pinch of the hue, adding visual flavour to everything from animal print to denim.
Merlot
A mix of deep red with just a hint of brown, merlot adds a wine-cellar richness that complements the colder weather. Stella McCartney's first model walked the runway in a V-necked merlot dress, while Oscar de la Renta showcased the shade in long jackets and evening wear. Merlot's now available in cashmere too, as this fabulous Sloe Gin burgundy shawl proves.
Cranberry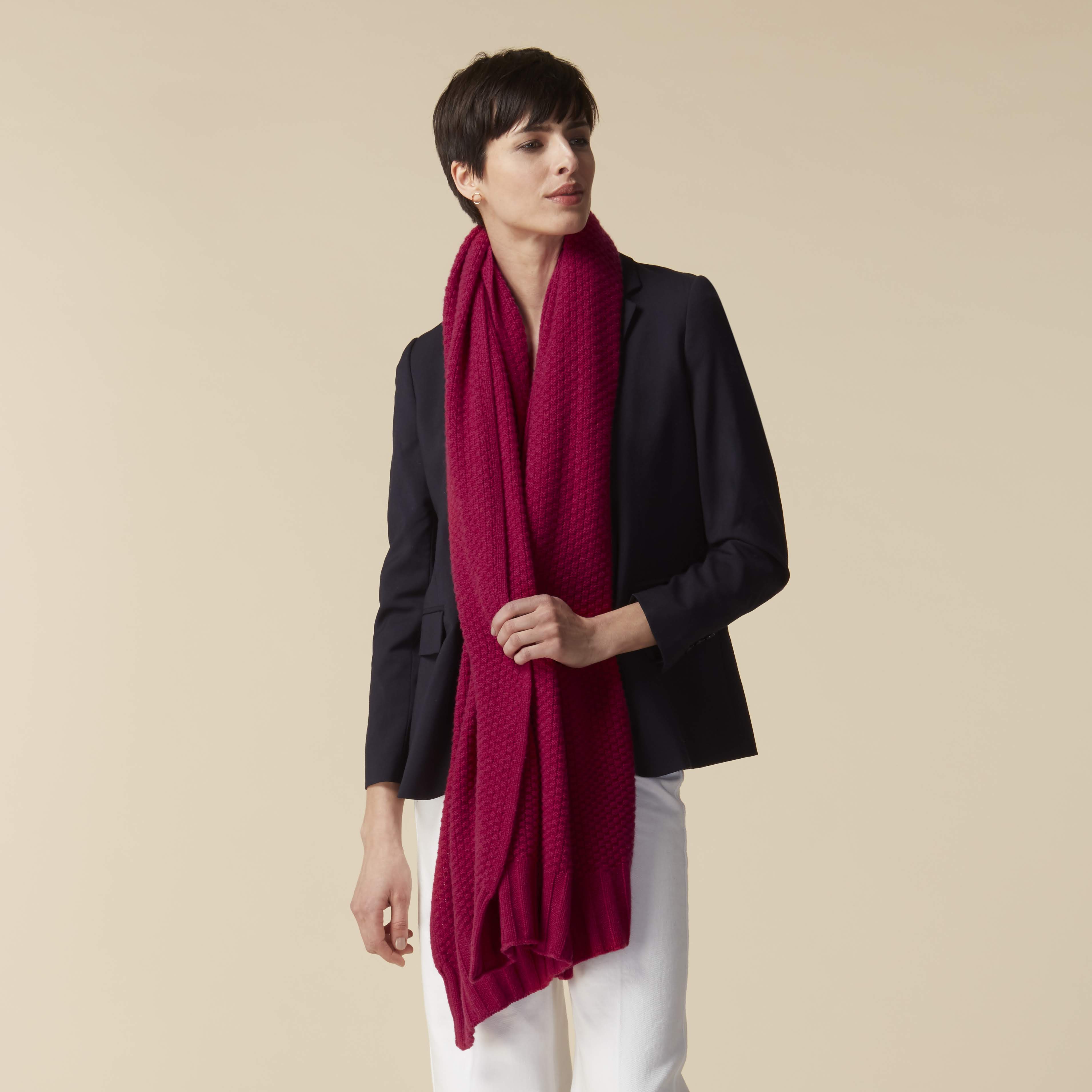 Lively and feminine, it's easy to see why some of fashion's best-known designers have gone sweet on cranberry this year. Gigi Hadid looked stunning wearing Tom Ford's cranberry satin trousers and matching velvet jacket, but there's no need to go top-to-toe to steal the zesty designer style. Our Molly cranberry cashmere shawl will add just a hint of brightness to any neutral shades in your autumn wardrobe.
Hazel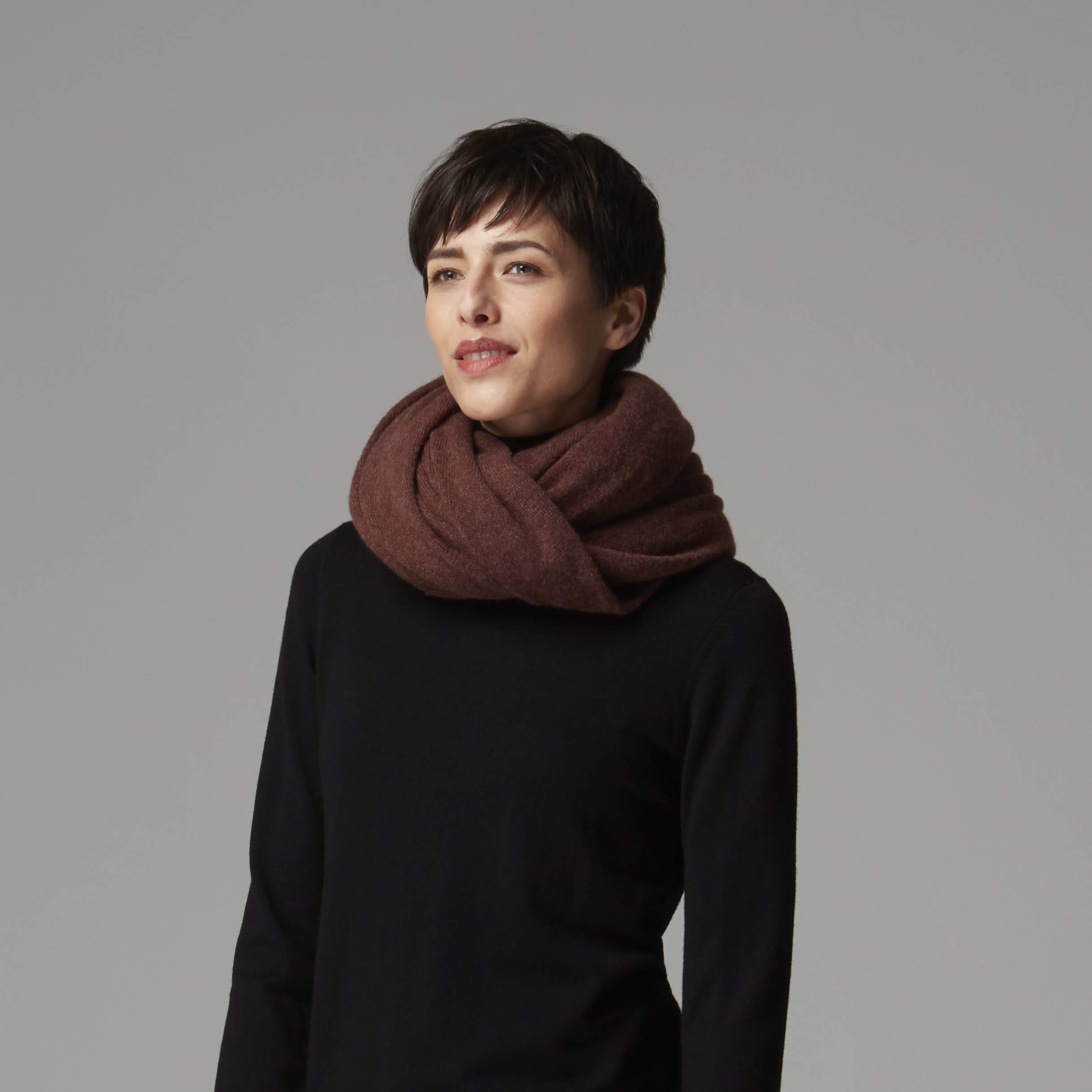 Rich, nutty hues are also proving popular this year, with hazel dresses the stars of the show at both Vivienne Westwood and Burberry. Our Foxes Tarn brown cashmere shawl encapsulates the mellow hazel shade with its subtle hint of red, and looks especially lovely paired with other earth-toned colours like stone greys or beiges.
Forest green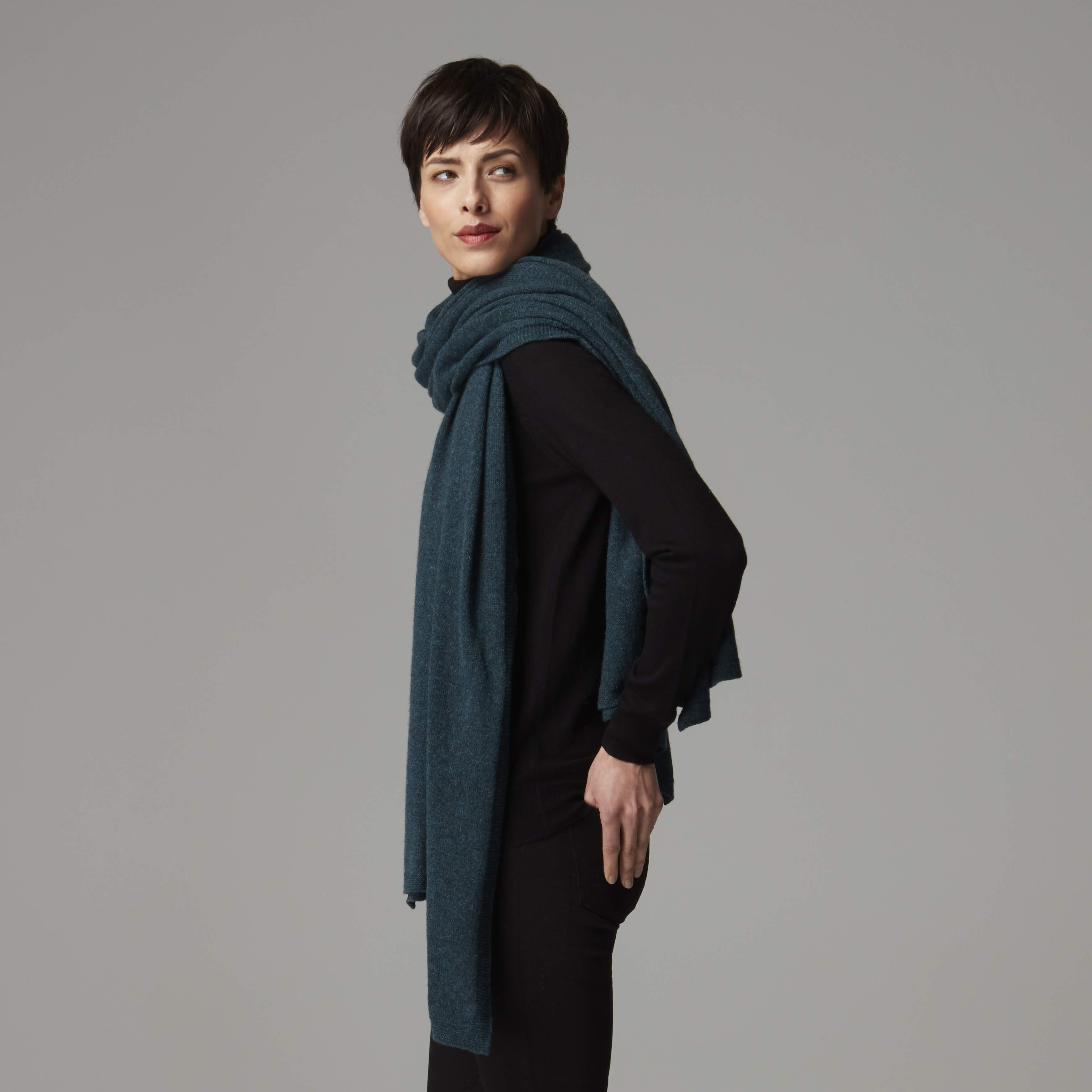 This rich, soothing shade, a mix of pine green and teal, adds a real air of mystery. And the forest green hue is also this season's newest 'it' colour, being favoured by designers from Oscar de la Renta to Alexa Chung. Our Grasmere teal cashmere wrap offers a luxuriously textured spin on the bluey-green trend, making the perfect pairing with dark denim or black.
Blackberry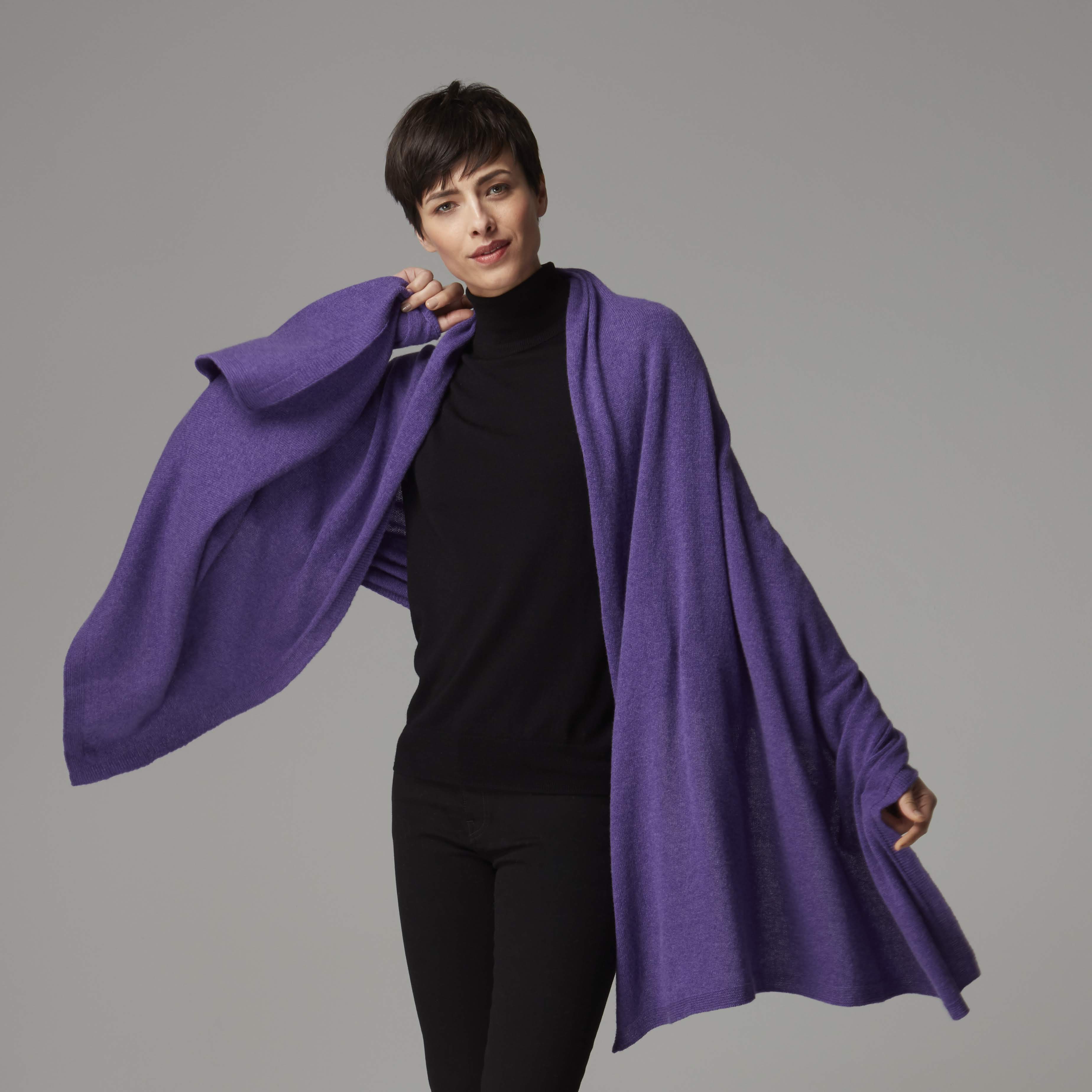 Not too dark, not too light. This muted berry purple is gloriously understated and was showcased in Kate Spade's ready-to-wear collection. Our Mulberry dark purple cashmere shawl is our take on the bramble shade and mixes well with a variety of colours. Use it to add a dash of drama to conservative autumn palettes, or to provide a stunning contrast with lighter tones.
Olive green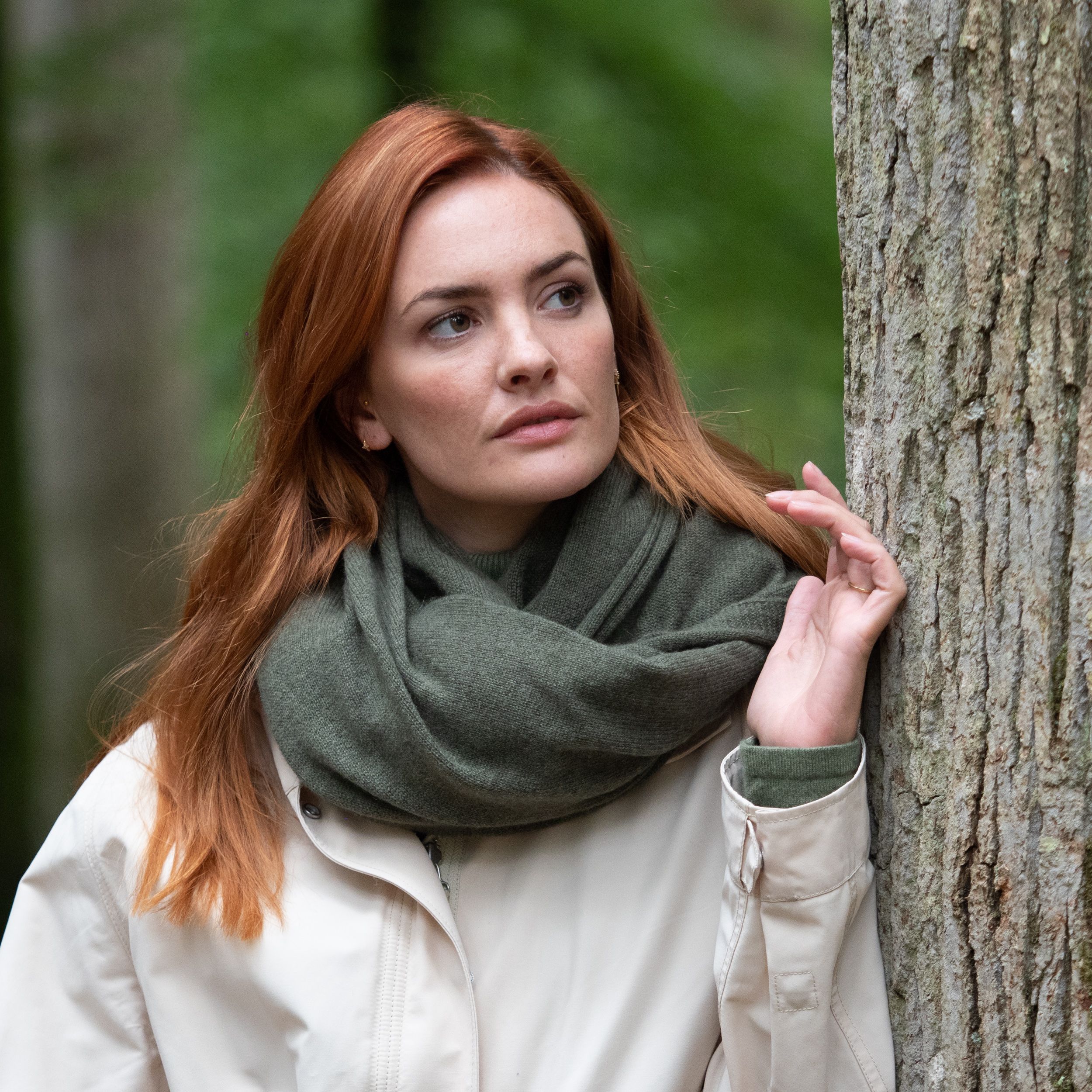 Ever-popular khaki receives a fresh colour update this season and the addition of olive makes the military shade a much more autumn-friendly hue. Stella McCartney gave us olive green trench coats at her autumn/winter show, but you'll find the colour incredibly wearable no matter how you style it. Our Loden olive green cashmere oversized scarf works just like a neutral, making it the cornerstone of any autumn capsule wardrobe.
Caramel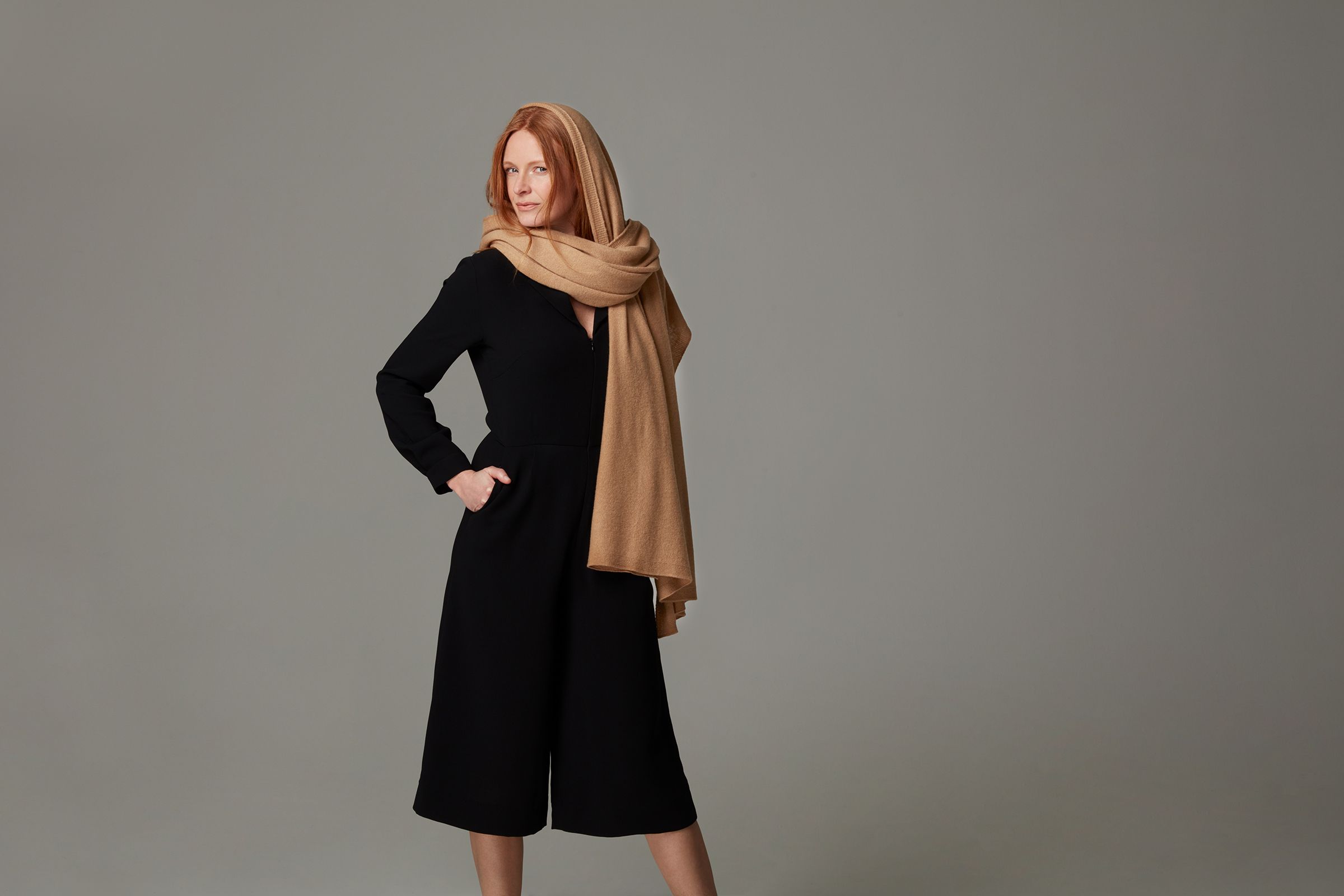 This sweet shade is as soft, light and creamy as brown can be and looks delicious worn with autumn's deepest reds. Caramel was used to fabulous effect in a 70s-inspired corduroy coat that stole the show at Michael Kors this year. But we think it works just as well in classic cashmere, as our Brandy Alexander caramel wrap proves.

Which seasonal shade will you fall in love with? Shop our autumn edit now.