All aboard for a classic movie night by Maggie O'Sullivan
24 September 2015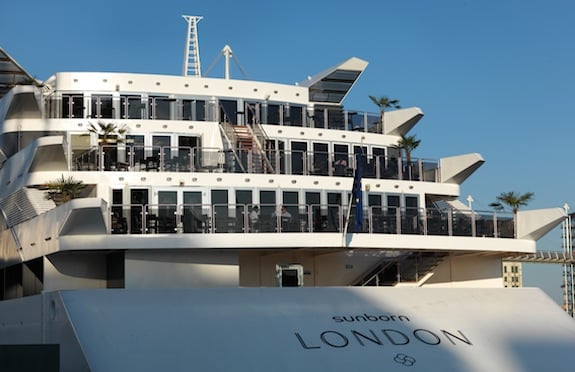 No, we're not at this week's Monaco Yacht Show – and we certainly won't be going there in this beauty either as she has no engine. But we might just catch a film: for this is Sunborn London, a floating hotel in Royal Victoria Dock, which next month is launching a regular Sunday Movie Club.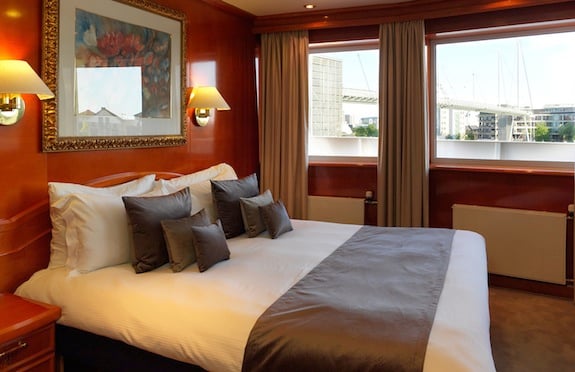 There are a number of Sunborn floating hotels around the world. This one opened last year and has a restaurant, Elemis spa, 131 rooms (rooms, note, not cabins) and four suites. Rooms are not large and perhaps rather more reminiscent of an upmarket river cruiser than a superyacht, but they're extremely comfortable and offer the added novelty of being able to look straight out across the Thames.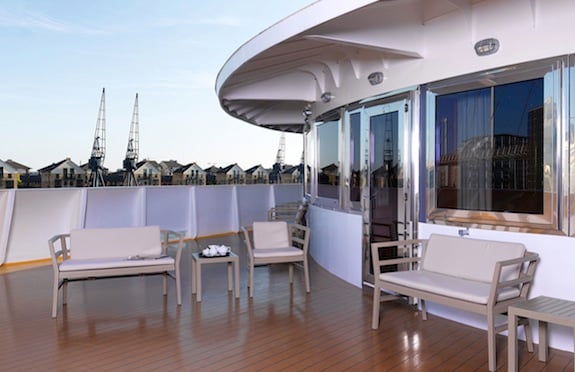 Some room categories even have a private terrace or balcony, and from £160 per night for bed and breakfast, they're rather good value for London.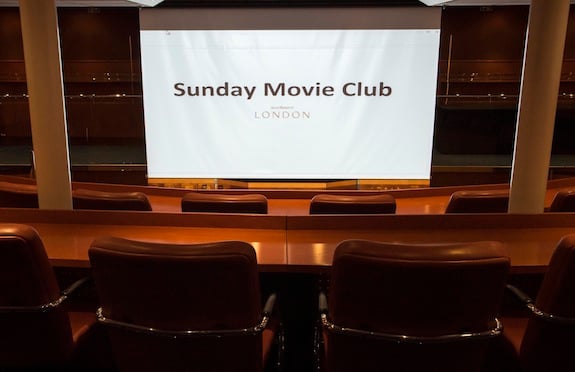 But you don't have to stay overnight to take in a movie – non-residents are equally welcome. First, the movie is voted for from a choice of three on the Sunborn social media pages (October's choice is 'Pretty Woman', 'Gladiator' or 'Monty Python'). The favourite is then announced and screened in the onboard theatre on the first Sunday of each month. The package, which costs £29, includes an 'American bar-style dinner' (a burger, in other words) in the Sundown Bar, as well as beverages and popcorn served at your seat.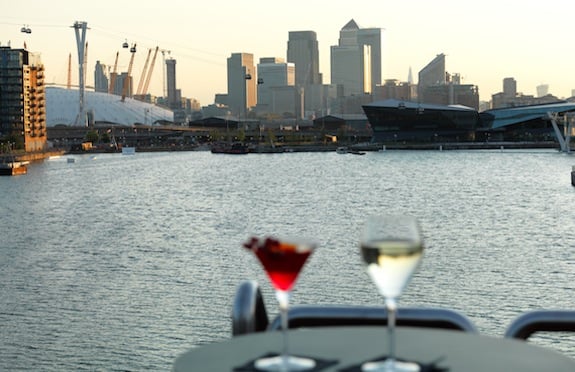 Sounds like fun to us – though we'll probably wait until the choice is between 'Titanic', 'Dead Calm' and 'Pirates of the Caribbean'.
Further information, Sunborn London