Five hideaways to book now
3 December 2018
It might be more convenient to book last minute, but it can also mean missing out. Canopy & Stars, which specialises in one-of-a-kind rural escapes, says its most popular hideaways always get snapped up well in advance, so if you like the sort of properties it has to offer, you need to move quickly. Here are five it predicts will be best sellers in 2019.
Humble Bee, in Devon, might be a human-sized beehive, but there's no colony of guests, just the two of you. Sip champagne as the steam from the outdoor bath drifts up the rock walls that hide Humble Bee from the rest of the world or fold back the various doorways and let the woodland flow in. Cabin for two from £120 per night.
The Lake, above and top, in Cornwall, is a converted shipping container at the edge of a flooded quarry, quietly letting the shifting light on the water and the countryside's varied seasonal hues take centre stage. Simple comfort, peace and privacy reign. Cabin for two from £110 per night.
Hare Field Cabin sits in a quiet corner of Suffolk. You can spend a morning lazing in the king-size bed with the sound of birdsong in the background, pad across the heated floor to the monsoon shower, then throw open the doors to the terrace while you cook breakfast. Cabin for two from £100 per night.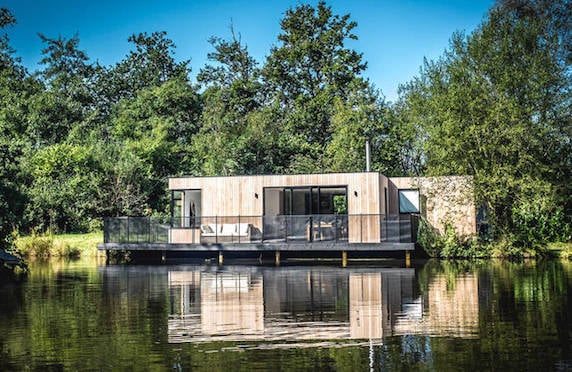 Ramble through ancient woods on the miles of the Jubilee Trail that crosses at the top of the lane, then come home to Bucks Coppice and sit out on the deck by the lake. The only visitors to this secluded spot, in the depths of Dorset countryside, are the birds, maybe deer, wild boar and if you're very lucky, otters. Cabin for up to four from £145 per night (suitable for children of all ages).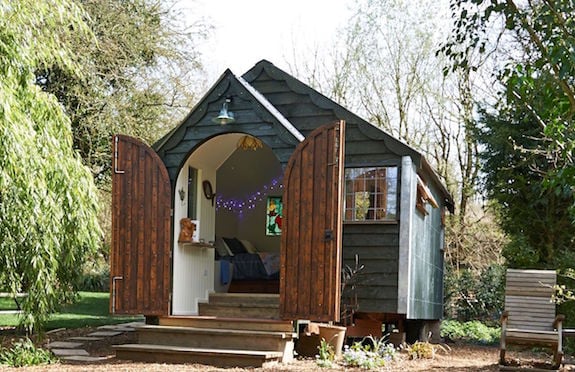 This wonderful tabernacle on the edge of an ancient forest in Buckinghamshire was christened Badger's Bower after the shady spot in which it sits, which is also home to a family of badgers. It's a perfect hideout for couples seeking an unusual space to unwind. Tabernacle for two from £125 per night.
BY MAGGIE O'SULLIVAN