Top London Christmas trees
10 December 2018
Much as we admire the Town Hall Hotel for donating its Christmas decoration budget to AGE UK, we're glad that most hotels see Christmas as their chance to shine with a fabulous tree, preferably decorated by an acclaimed artist or fashion designer.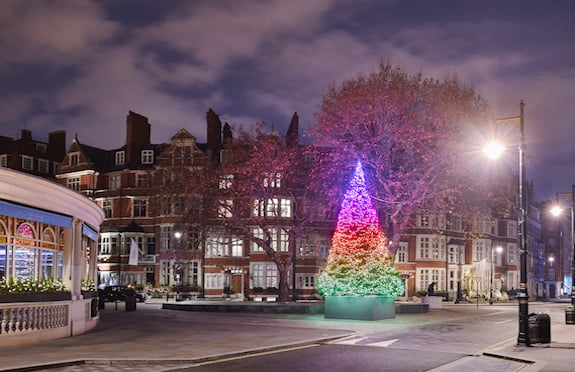 The Connaught Christmas Tree, above and top, has been previously designed by Damien Hirst, Antony Gormley and Tracey Emin. This year it's the turn of renowned artist and Royal Academician Sir Michael Craig-Martin, CBE. The magnificent Norway spruce is 9m tall and is lit by 12,000 constantly changing lights in Craig-Martin's distinctive bright colour palette.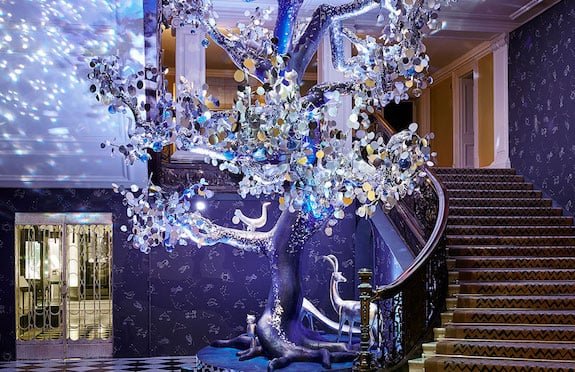 Every year Claridge's invites a distinguished guest to reinterpret its tree in their own distinctive style. This year's stunning Tree of Love is by fashion designer Diane von Furstenberg and is, she says, a celebration of all aspects of love and life.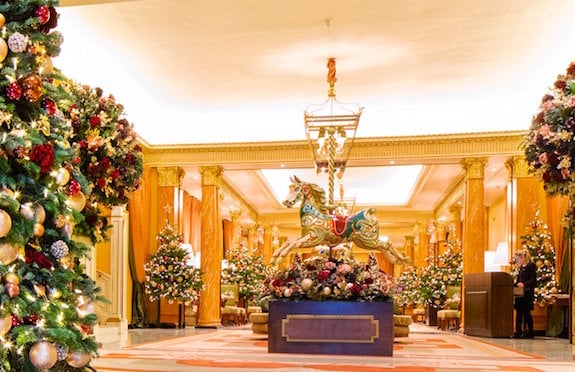 The Dorchester is always festooned with Christmas trees, both outside and in. This year, the traditional 14ft tree in the lobby and the smaller trees that line the hotel's famous Promenade serve as a backdrop to the central carousel decoration, inspired by the original Mary Poppins film and a nod to the new one.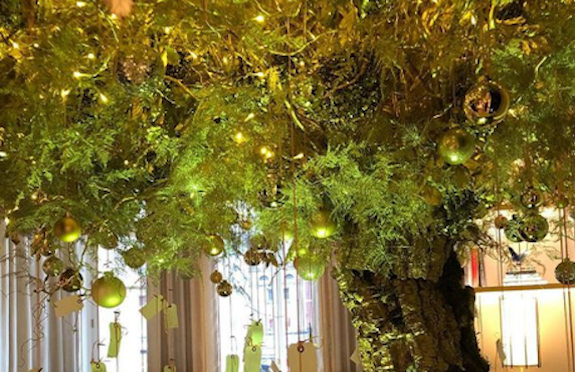 Mandarin Oriental prides itself on its quirky Christmas trees – the tree at its Munich hotel is made from 2,586,483 Rice Crispies – and its Hyde Park tree is no exception. Who says a Christmas tree has to be a fir?
I love these silver twig trees decorated with pine cones at the COMO Metropolitan Hotel. COMO is known for its pared-down design aesthetic so its Christmas trees are never going to be OTT spruce-and-lights affairs.
BY MAGGIE O'SULLIVAN