Facelift for Balearic Beauty
11 February 2019
Hotel l'Avenida, in the beautiful Mallorcan town of Sóller, was built as a private house by Spanish architect Joan Rubió i Bellver, a pupil and colleague of Antonio Gaudi's. It was converted into a quirky boutique hotel 12 years ago by a British couple and quickly became the coolest hotel in the area, picking up a string of awards, including recognition as one of the top 20 hotels in the whole of Spain.
Now it's all change for L'Avenida as the hotel has recently been bought a Mallorquin family of hoteliers. Says new owner Rafael Balaguer Mestre: 'We knew when we acquired the hotel that it had a superb reputation for offering high end service in an environment of complete relaxation combined with unparalleled style. However, hotels are constantly evolving and living experiences need to be kept fresh and exciting.'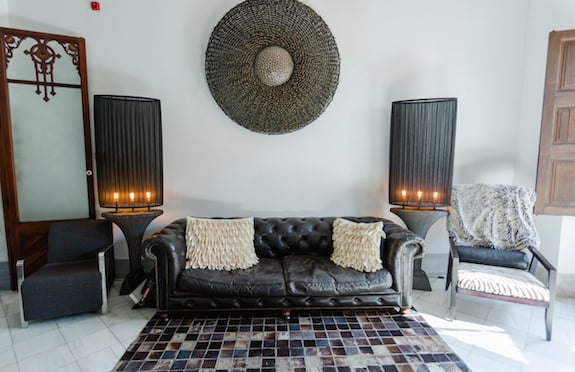 To this end the new owners have already embarked on the first phase of a renovation programme which will update the hotel without obscuring the building's original 19th-century, Modernist architecture. It still retains many of Rubió's original features, including original frescoes and plasterwork on the ceilings as well as the magnificent marble floors and metalwork.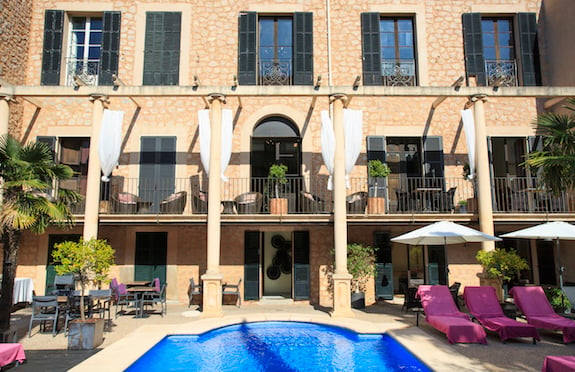 On the ground floor a cool new indoor bar and dining area has been created leading out on to the remodelled courtyard garden and sun-bathing terrace surrounding the large swimming pool. Offering more flexibility for guests to dine in the shade and yet be close to the pool in the summer, it also provides a relaxed area under cover in the cooler months.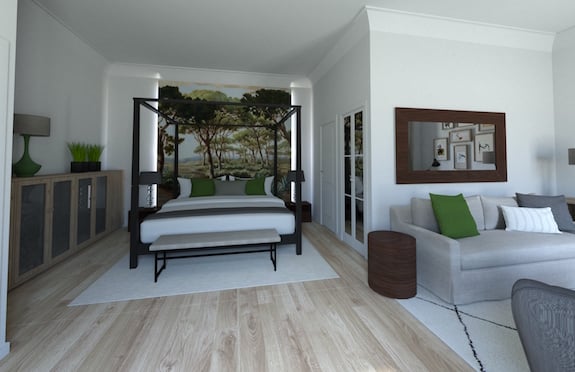 The hotel's two junior suites have been refreshed and now feature a lighter and brighter palate of cool greys and greens, with a new seating area overlooking the pool and garden and a backlit feature wall behind the four-poster bed evoking the nearby Tramuntana mountains.
L'Avenida is also aiming to go plastic free. The new owners are passionate about the sustainability of Mallorca's precious natural resources and have already eliminated all single-use plastics from the hotel, replacing water bottles in the bedrooms with refillable containers and reworking the bathroom amenities.
When L'Avenida was converted into a hotel in 2007 it was a real head-turner in terms of design and architecture. With the Belaguers at the helm, it promises to become so again. B&B from €145 per room per night low season (13 Feb–30 March) and from €265 per room, per night high season (1 May–30 September).