How To Wear A Cashmere Wrap
3 December 2019
Draped elegantly over a slinky dress. Tied Parisian-style with a tailored blazer. With so many different ways to wear one, a cashmere wrap is fashion's easiest way to achieve several looks in one. From daywear to nightwear, formal to casual, where else can you find an item that looks just as fabulous with your winter coat as it does with your LBD?
Whether winter white, berry bright or jewel tone, a sumptuous cashmere wrap or shawl has the ability to reinvent outfit after outfit, just by changing the way you style it.
If knots were never your thing, we can help you get to grips with how to wear a shawl to ensure it gives a fashionable twist to any ensemble. With so much versatility at your fingertips, you'll wonder how you ever did without one.
How To Wear A Shawl Over A Formal Dress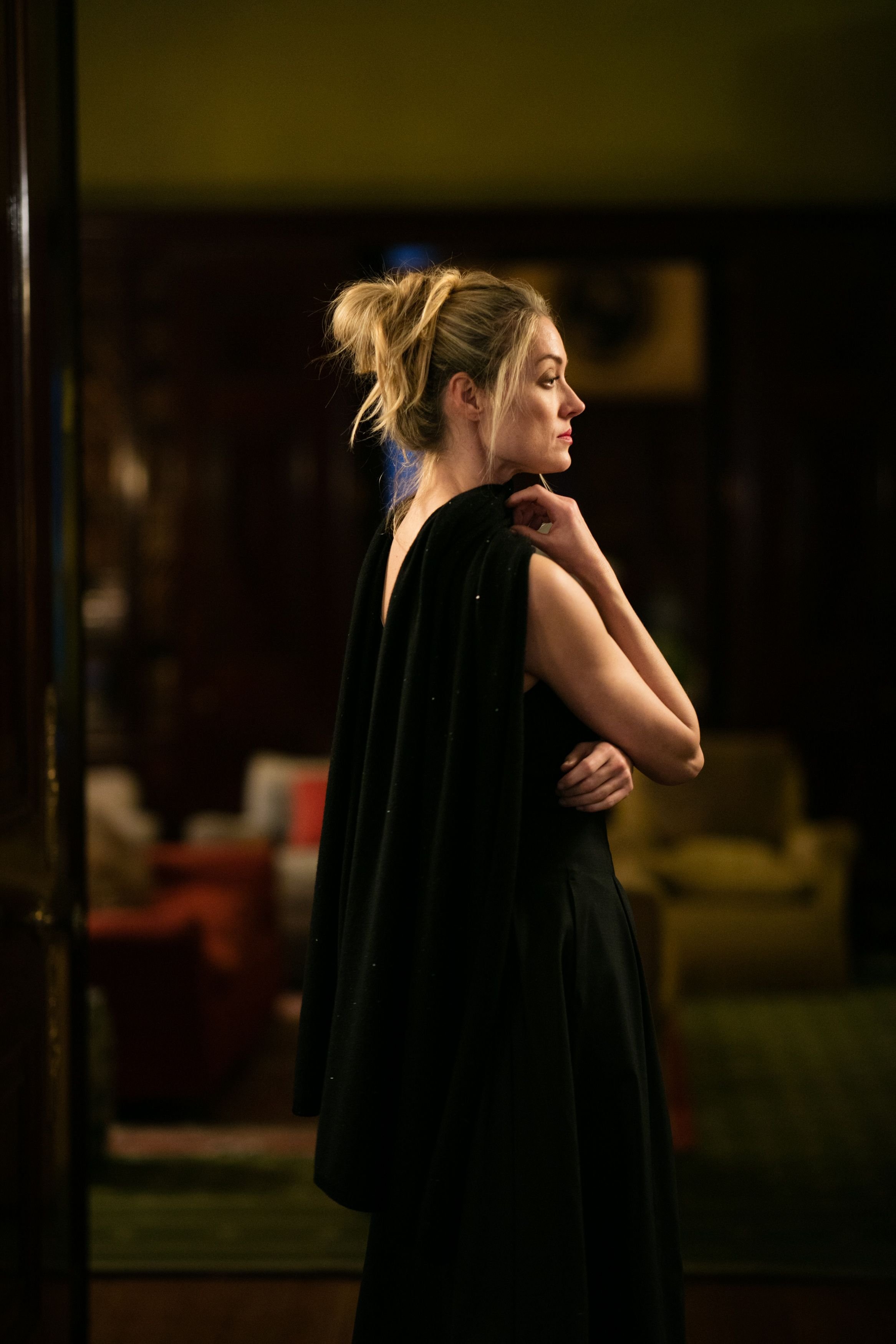 Formal occasions call for floor-sweeping gowns in classic black. So why let a chunky winter coat hide your dress and spoil your look? A cashmere wrap will instantly solve that fashion dilemma, but what should you do if you're not sure how to wear a shawl with a long dress?
Wearing your wrap like a choker looks elegant and won't hide the gorgeous formal dress you've spent hours choosing. Simply drape your scarf around the front of your neck, so the ends hang down your back. Who needs a statement necklace? To recreate this look, choose our black sparkly Glissando cashmere evening shawl.

How To Wear A Shawl With A Coat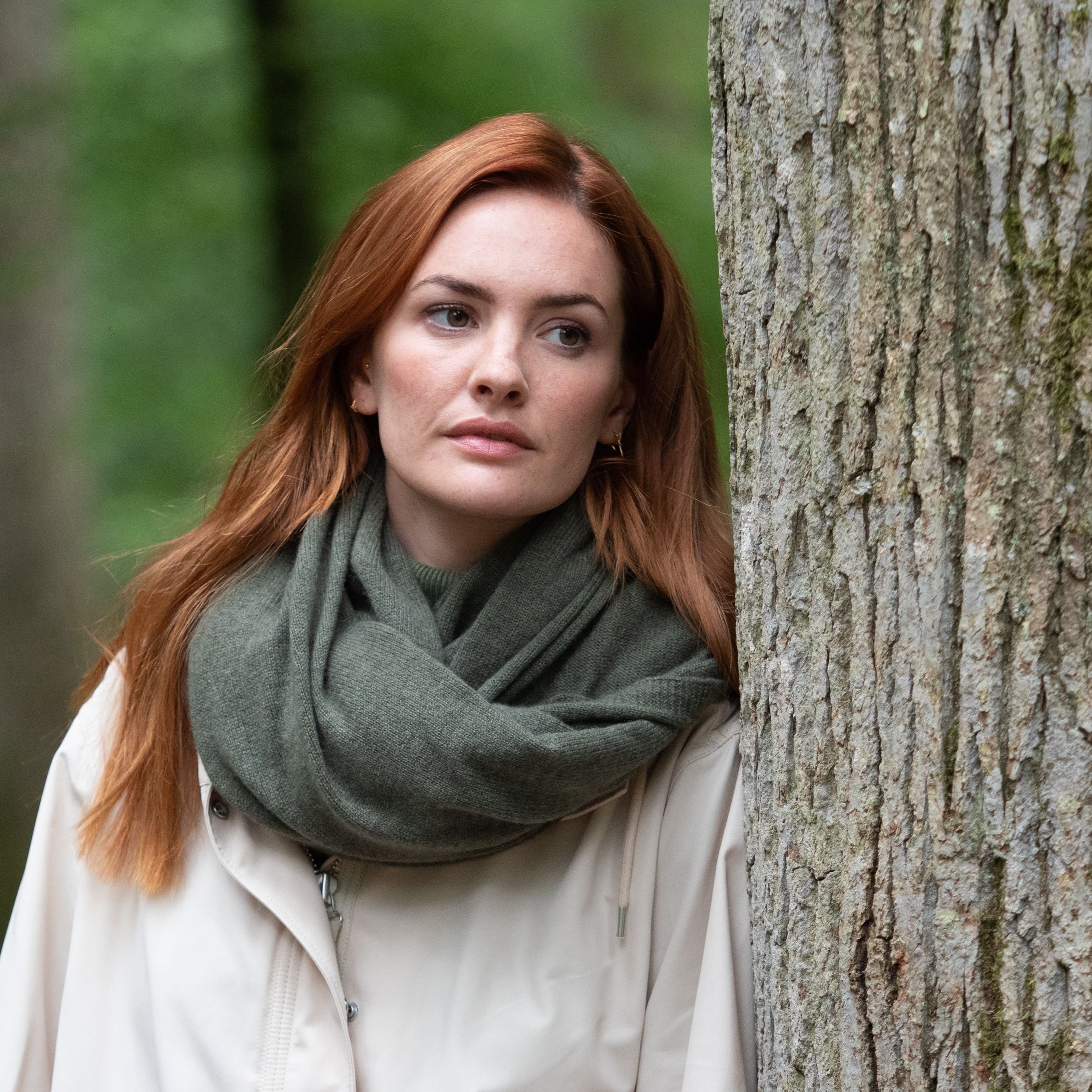 The weather's getting colder, but there's no need to send your style into winter hibernation. Wearing an olive green cashmere wrap or shawl can make you feel instantly more 'put-together', even if you just grabbed the warmest coat you could find as you ran out of the door.
To add your own fashion flair to a winter coat, wrap your cashmere shawl around your neck several times, tucking in the loose ends. Then gently tease it out so it hangs loosely around your face.

How To Wear A Shawl With A One-Shoulder Dress
A high-fashion dress with an asymmetric neckline can really help you make an entrance at a winter wedding. But while it looks stunning when you're mingling at the evening reception, a one-shoulder dress may feel a little too revealing for the ceremony.
Let a cashmere wrap give your pre-wedding fashion anxiety the cold shoulder. To style, start with one end of the wrap covering the whole of your bare shoulder. Wrap the rest of the shawl over your back and shoulders, then tuck it underneath at the front. 

How To Wear A Shawl With A Cocktail Dress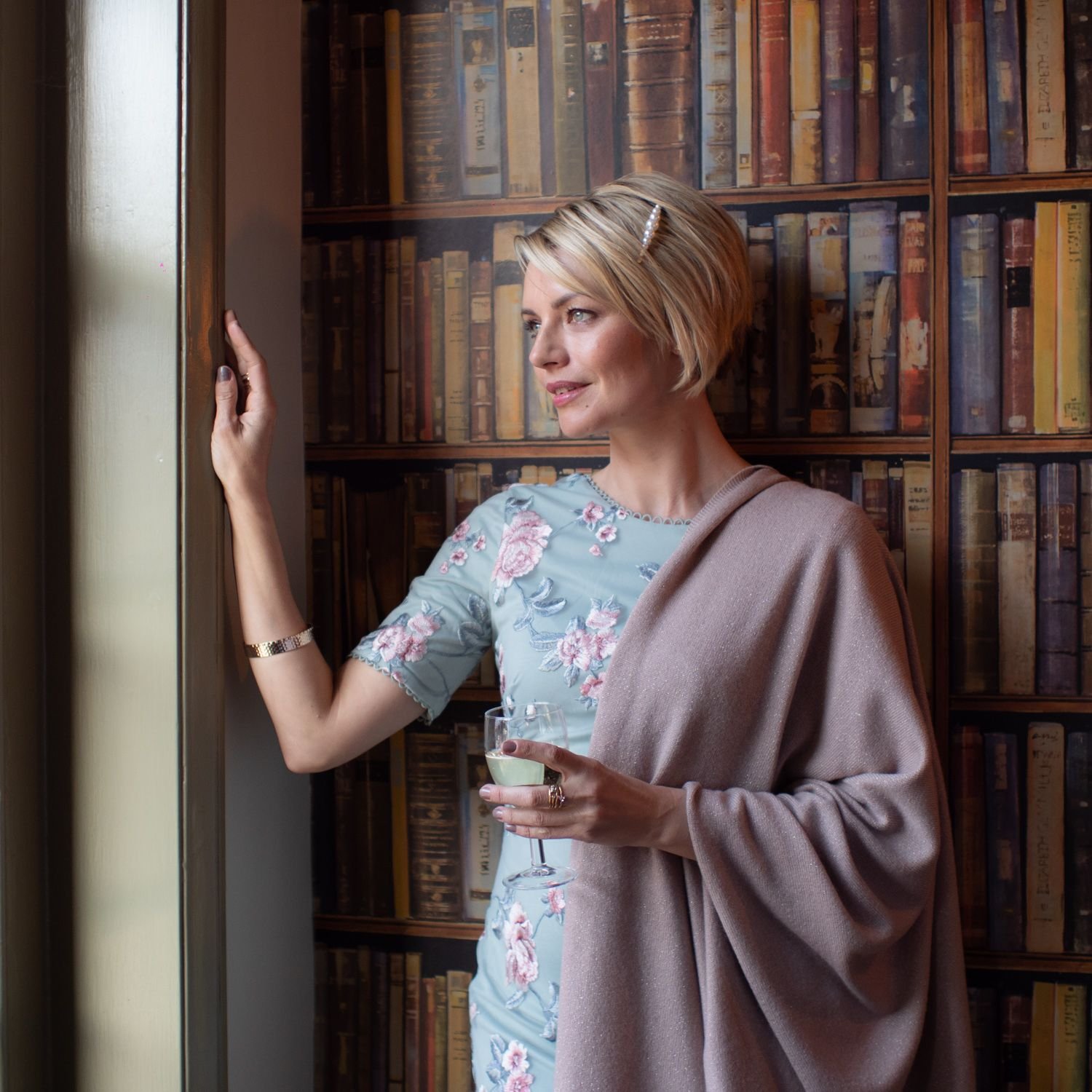 There's nothing like a winter floral cocktail dress to show off your fashion credentials at a semi-formal event. Pairing your dress with a cashmere wrap in a dreamy shade like purple, pink or red does more than just keep out the chill. Layering the soft fabric against the beautiful blooms of your silk dress will make the whole ensemble even more romantic.
To keep your cocktail look clean and sophisticated, drape the cashmere wrap evenly across one shoulder.

How To Wear A Shawl With A Little Black Dress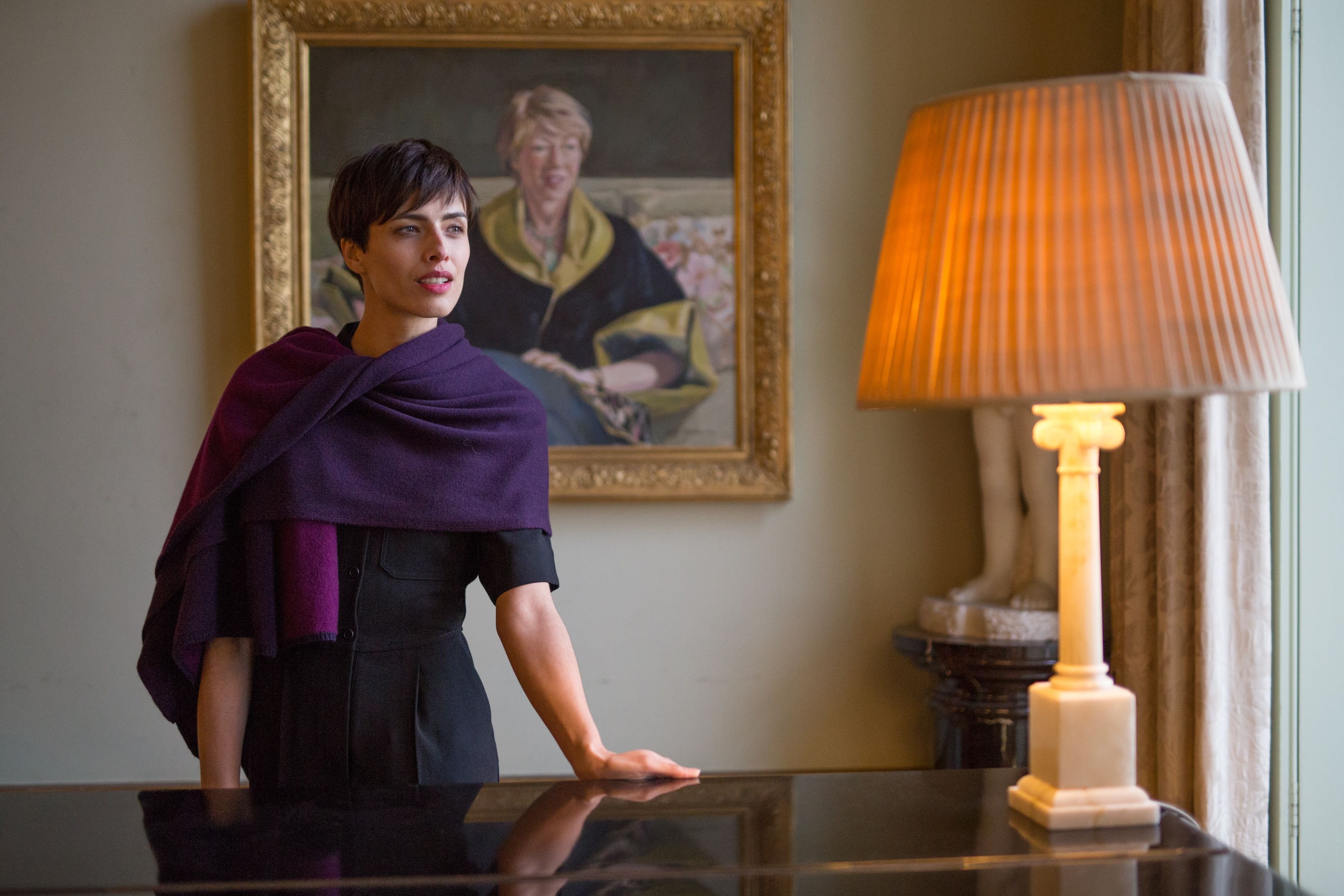 Thought your faithful LBD was strictly for evening-wear only? The right accessories can turn this cocktail party favourite into an everyday winter wardrobe staple. The Lewis reversible cashmere wrap in deep blackcurrant and rich plum is the perfect way to dress-down a smart black dress, for a look that's perfect for a long, lingering Sunday lunch at a country pub.
To style your cashmere wrap perfectly for your LBD, put one end over your right shoulder. Take the loose end of the scarf and wrap it twice on the outside of your left shoulder. Place the extra piece of the cashmere shawl over your left shoulder and tuck it neatly to create a cape effect.
How To Wear A Shawl With A Sleeveless Dress
There's no need to pack your halter-neck dresses away just because the temperature has started to plummet. Layering sleeveless dresses with a sheer blouse or long-sleeved T-shirt underneath looks on-trend and can form a part of your winter capsule wardrobe.
But with an extra layer of cashmere in a vibrant orange to keep you warm (like our Tango version), your arms may not even notice the chill. For the perfect sleeveless dress look, wrap the cashmere shawl evenly over your shoulders, letting one side slide down.

How To Wear A Shawl With A Shirt Dress
A true classic that never goes out of style, it's hard to resist the lure of the shirt dress. So easy to throw on, this evergreen fashion item certainly saves time on those 'not a minute to spare' mornings. White is perfect for summer, but in winter you can opt for darker shades worn with wool tights and boots.
A cashmere wrap can help your shirt dress feel even cosier and you won't have to hunt for a matching necklace, either. Opt for a shawl in a contrasting shade, then just drape over your shoulders and tie loosely in front. To achieve this look choose our bright blue Santorini cashmere wrap.

How To Wear A Shawl With A Casual Wrap Dress
It nips you in at the waist, highlights your bust and skims over the hips. The wrap dress silhouette is popular for a very good reason – it's universally flattering! But if you're finding the thin jersey material a little cold, a ribbed cashmere shawl like our pale blue Lady Grey cashmere wrap could be the perfect solution.
To style your cashmere wrap for your wrap dress, position one corner across your chest and then wrap the ends around your neck, letting them hang down behind you.
For even more easy-to-achieve looks, this video shows how to wear a shawl in different ways.
Shop all of our women's cashmere shawls or men's blanket scarves.