MR TURNER'S TRAIL by Travelwrap guest
11 October 2014
Mr Turner, Mike Leigh's drama about British artist JMW Turner, is not just a showcase for Turner's work. It also offers a tantalising glimpse of some of the locations that inspired him. Some have changed little since Turner painted them; others are so altered that Leigh had to find a 21st-century stand-in. Can you guess, for example, which seaside town stood in for Margate? Or which country house doubled as the Royal Academy?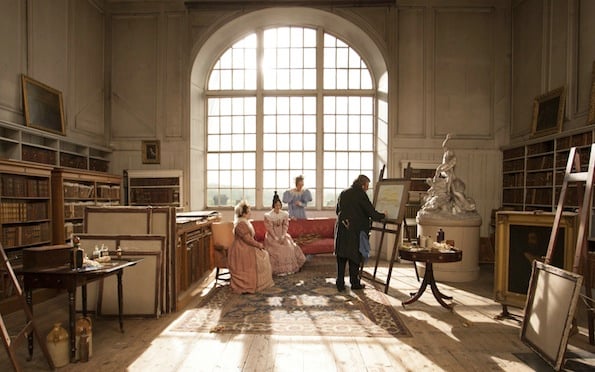 Petworth House, West Sussex
Petworth House is a 17th-century mansion, set in a 283-hectare deer park landscaped by 'Capability' Brown. Turner was a regular guest and produced many paintings at Petworth, using the vast library as his studio. The house, now managed by the National Trust, has been meticulously maintained, and has a starring role in the movie. A scene in which Timothy Spall as JMW Turner paints 'The Artist and his Admirers' is shot in the original Old Library. Another scene showing Turner creating 'Petworth Park, with Lord Egremont and his Dogs', was filmed on the spot where Lord Egremont really did walk his dogs at sunset. Visitors can currently view the four landscapes Turner painted for The Carved Room, still in their original position, and while the Old Library isn't normally open to the public, it will be included in the special Mr Turner exhibition this winter. Also on show will be other major artworks as well as Turner ephemera, and props and costumes from the film. Further Information,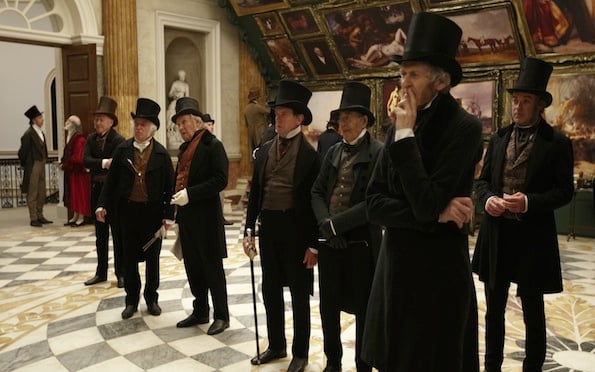 Royal Academy/Wentworth Woodhouse
Scenes depicting the Royal Academy were shot not at the RA but at Wentworth Woodhouse Estate in South Yorkshire. This extraordinary house, set in 250 acres of parkland, was built by the 1st Marquess of Rockingham between 1725 and 1750. It's built in two different architectural styles, Baroque and Palladian, and boasts the longest façade of any Great House in the country. If you think Chatsworth is impressive, wait until you see Wentworth. The house has a fascinating history, detailed at length in Catherine Bailey's excellent book, Black Diamonds – The Rise and Fall of an English Dynasty. But because Wentworth Woodhouse is privately owned and has not been open to the public for long, it flies pretty much under the radar. Further information,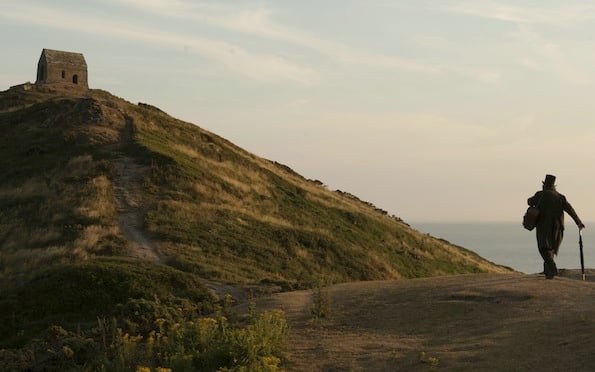 Kent/Cornwall
This is where Mr Turner gets a little more creative. Turner went to school in Margate and was a regular visitor in the 1820s, declaring the sky 'the loveliest skies in Europe'. He painted more than 100 oils and water colours in and around the town, so obviously Margate plays a pivotal role in the film. However, the Kent seaside town has changed a great deal since Turner's day and was deemed insufficiently 'Turneresque'. Instead, the Margate scenes were shot in the picturesque village of Kingsand in southeast Cornwall. The hauntingly beautiful chapel featured in Mr Turner, above, is actually 15th-century St Michael's Chapel, on nearby Rame Head. There are magnificent views from this clifftop eyrie down along Whitsand Bay and Plymouth Sound. Further information,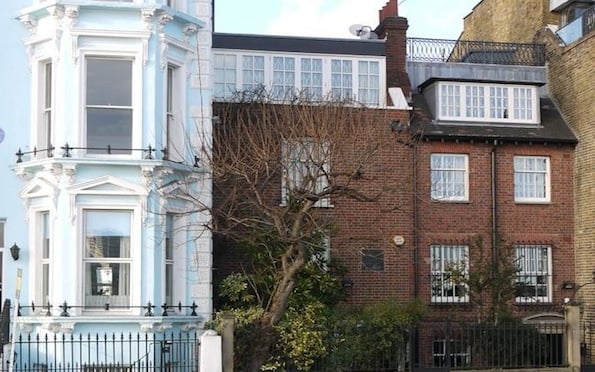 Via Alan Patien/ www.plaquesoflondon.co.uk
Cheyne Walk, London
A private house in Hertfordshire doubles as the London dwelling where Turner died in1851. The real-life house, which belonged to Turner's mistress, Mrs Booth, is at nos 118-119 Cheyne Walk. It's not open to the public but it's easy to find, close to the top of Battersea Bridge and marked by a Blue Plaque. Stand on the embankment opposite and look up: you can just imagine Turner standing on the balustraded parapet, taking inspiration from the Thames below.
Further information on the Turner Collection at