Paris with Picasso and Giacometti
14 November 2016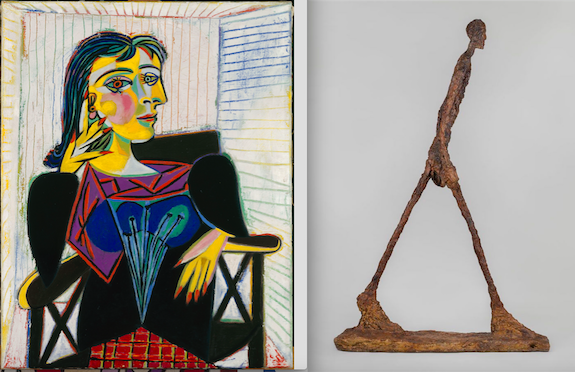 © Succession Picasso, 2016 /©Succession Giacometti (Fondation Giacometti + ADAGP) Paris, 2016
A new exhibition at the Musée National Picasso in Paris features both Giacometti and Picasso – what better excuse for hopping on Eurostar and heading for the City of Light?
Pablo Picasso (above right) and Alberto Giacometti (above left) may not seem the most obvious pairing and this is the first exhibition to do it. But though Picasso was 20 years older than Giacometti, the artists were great friends, sharing very similar backgrounds. They took a keen interest in one another at key moments of their careers and after the Second World War, Giacometti began a portrait sculpture of Picasso, though it was never finished.
© Succession Picasso, 2016
The Musée Picasso itself is housed in the 17th-century Hôtel Salé, in the Marais district, having reopened two years ago after a five-year renovation programme delayed by in-fighting and recrimination. It boasts more than 5,000 works by Picasso – not just paintings, but also works on paper, ceramics and sculptures in wood and metal, as well as the artist's own collection of works by other artists, including Cézanne, Degas, Rousseau, Seurat, de Chirico and Matisse. PIctured above: Femme lançant une pierre (Woman Throwing a Stone) by Picasso.
©Succession Giacometti (Fondation Giacometti + ADAGP) Paris, 2016
The Picasso-Giacometti exhibition occupies the ground and first floors of the Hôtel Salé, and includes more than 200 artworks from the Musée Picasso and the Fondation Giacometti, as well as borrowed artworks from French and foreign collections. Pictured above: Femme égorgée (Woman with her throat cut)
 by Giacometti.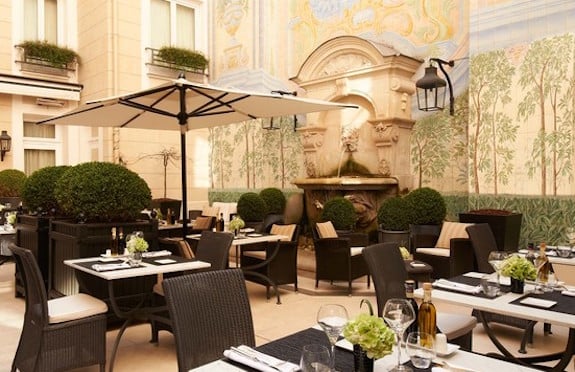 Where to stay? We've been hearing great things about Hotel Castille – Starhotels Collezione recently. Created from three beautifully restored 18th-century buildings on rue Cambon, close to the Place Vendôme, the Castille was winner of the Best luxury Boutique Hotel 2016 – Western Europe and Extraordinary Boutique Experience – Global Winner in the World Luxury Hotel Awards in October. But there is another reason for choosing the Castille on this visit: it's right nextdoor to Coco Chanel's original boutique, design house and private apartment where she used to entertain her friends – including both Picasso and Giacometti, though probably not at the same time. From around £215 per night.
Le Musée National Picasso, 5 rue de Thorigny, 75003 Paris; open daily, 10.30 am-6 pm except Mondays, 25 December, 1 January and 1 May. Tickets, €12.50/€11 concs; advance booking recommended.
BY MAGGIE O'SULLIVAN