©Marion Michele on Unsplash
Research shows that simply being by the sea is beneficial to our health and wellbeing – so imagine what an hour of beach yoga could do. Indeed, experts believe all that fresh sea air strengthens the immune system, improves metabolism and raises serotonin levels in the brain.
If you're in Wales this week and fancy giving it a go, why not join the largest beach yoga class in the UK? It's run by Womankind Yoga and takes place in Swansea Bay on Tuesdays and Thursdays, 7pm-8pm, for donations only. You'll have to be quick though: this is the last week of the season. For further information, email [email protected] or call 07581 005605.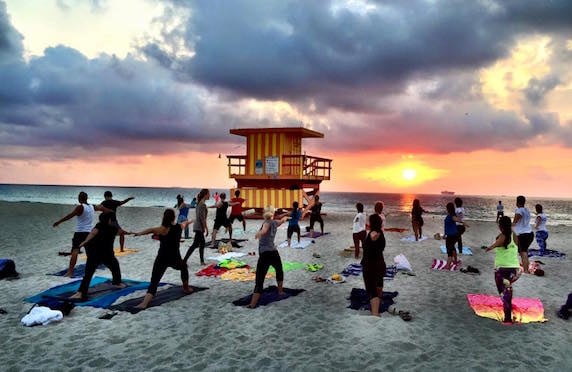 Across the pond in Miami, the beach yoga season is still in full swing. In fact, there isn't really a season: 3rd Street Beach Yoga, for example, teaches classes at 7am and 6pm every day of the year, including Christmas Day. Classes take place on Miami Beach at 3rd Street and Ocean Drive (meet at the lifeguard hut) and are free though donations are welcomed.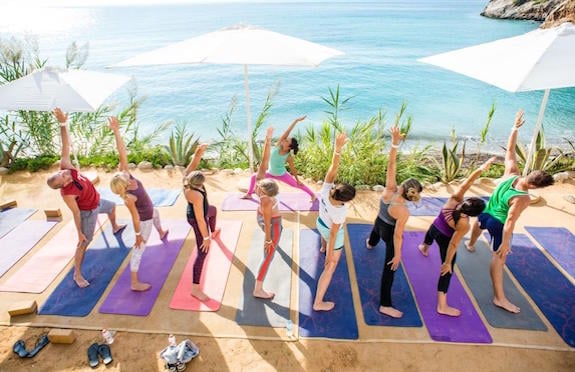 You'd expect there to be lots of beach yoga in Ibiza – and so there is. Top spots are Amante Ibiza and its new sister restaurant, Aiyanna Ibiza, which both offer 9am classes (check with venue as days vary), followed by breakfast. Classes, which are taught in English and Spanish, are aimed at all levels and cost €30. Booking is essential.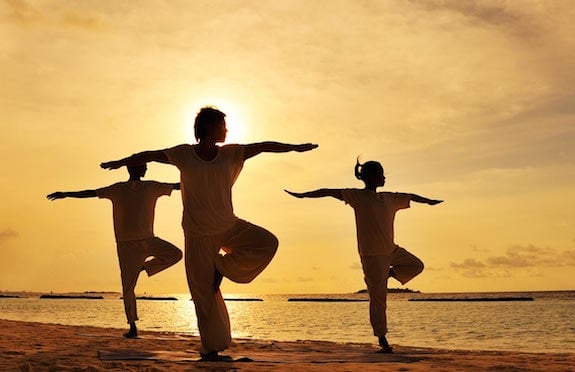 Even though many hotels boast state-of-the-art yoga pavilions, an increasing number also offer guests the option of yoga on the beach. In the Maldives, luxury resorts such as Kurumba, above, encourage practitioners to work on their asanas and pranayama as the sun rises or sets over the Indian Ocean. And you know what? Standing on one leg, aka the Tree Pose, is slightly easier when you do it on sand…
BY MAGGIE O'SULLIVAN