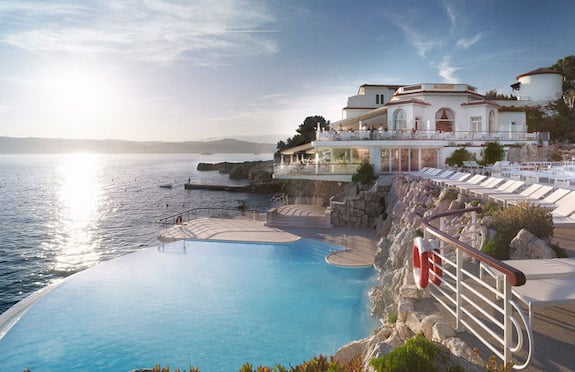 The first thing I do after checking into a hotel is check out the pool. There was a time when I was impressed by an infinity pool, but these days simply appearing to merge with a landscape is no longer enough: I want a pool with glamour and attentive service, but most of all I want a pool with a gorgeous view. Here are five in Europe that all fit the bill perfectly.
Hotel du Cap Eden Roc, Antibes
This is one of the most glamorous hotels on the Côte d'Azur, with a pool to match (above). Dynamited out of the basalt cliff face more than a century ago, it has sweeping views of the whole of the French Riviera, from Juan-les-Pins to the Estérel coastline. You can even have a swimming lesson – though working on your front crawl here might ruin the glamour a bit. From £740 per night.
Grace Santorini, Santorini
High above Santorini's caldera, this has to be one of the most beautiful pools in the world – and the view isn't bad either. Santorini is known for its sunsets and where better to watch it than from the terrace of this pool? From £421 per night.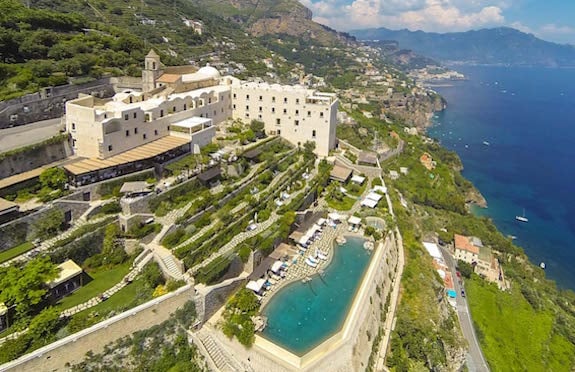 Monastero Santa Rosa, Amalfi Coast
Perched on a cliff top high about the Sorrentine Peninsula, in the grounds of a former 17th-century monastery, this elliptical fresh water pool has the best views of the Amalfi Coast, bar none. And as the hotel only has 20 rooms, you won't have to share it with a crowd. From £457 per night in high season.
Athens Ledra Hotel, Athens

The Ledra has one of the best pools in Athens, with an exhilerating view across city to the Acropolis. The pool is part of the hotel's Panorama Restaurant and Pool Bar so if you're not a keen swimmer, you can enjoy the view without getting wet. From €99 per night.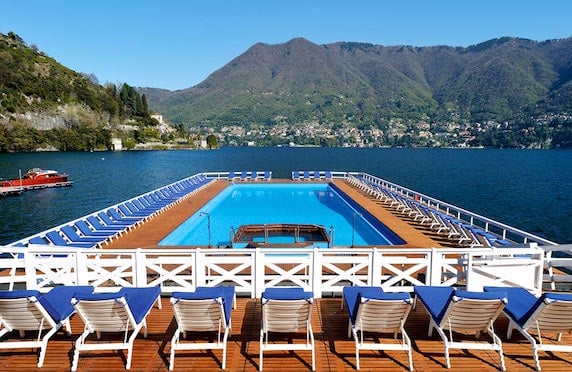 Villa d'Este, Lake Como
Never mind infinity pools, Villa d'Este has a floating pool, built into a pontoon on the lake. Villa d'Este was built for Cardinal Ippolito II d'Este in 1550 and as the governor of Tivoli he naturally chose the best spot on the west bank of the lake, looking across the water to the mountains. From £430 per night.
BY MAGGIE O'SULLIVAN