Cashmere Comfort Blankets to Love for a Lifetime
13 January 2022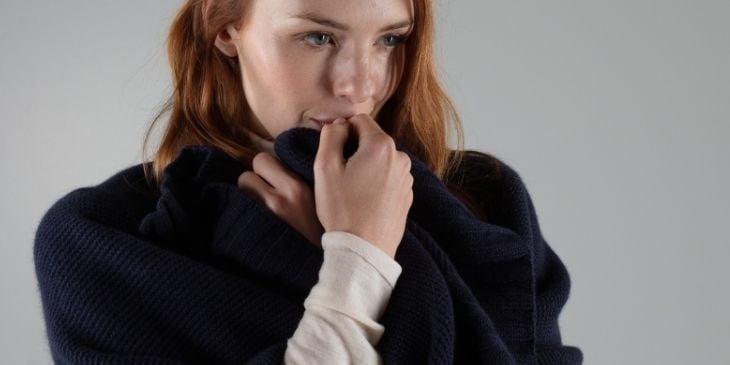 It is universally accepted by parents that the lovely soft embrace of a baby blanket has an almost primeval quality that keeps our babies calm especially when they are faced with distress.
But just as importantly they can restore our own equilibrium even as we advance in years. Comfort blankets aren't just for babies, they are for adults too. And people have been known to keep scraps of their precious comforters close to hand in order to bring a little stillness into their lives if they are feeling a little anxious.
So, it is worth putting some thought into your purchase when thinking about a baby gift, as it might have to keep going for quite some time!
COMFORT BLANKETS FOR BABIES
Our cashmere blankets for babies work well as investment pieces – particularly when it comes to Christening presents, which really need legacy status. Knitted in cable and hand ribbed by artisans, they come in the subtlest hues which work well for years.
A comfort blanket with a name is even more personal so add initials or a date and they can become the kind of personal accessory that lives on with someone for a lifetime.
COMFORT BLANKETS FOR ADULTS
Of course, adults can buy comfort blankets too and the phenomenon of adults with security objects is a lot more common than people realize. University of Bristol psychologist Bruce Hood has studied people's sentimental attachments to objects, and he is always inundated with participants – especially women who value their childhood security blankets very highly.
So why not consider buying a grown-up comfort cashmere wrap. The Pandemic has left everyone feeling a little insecure. We have all learned to stay home and stay safe. Cashmere comfort blankets for adults chosen for their specific sofa appeal could be just the ticket right now.
Whether you choose a six-ply shawl knitted in a stylishly modern plain and purl stitch or a ribbed blanket shawl you won't be short-changed when it comes to the kind of emotional comfort and practical warmth they deliver.
These cashmere comfort blankets are the ideal accessory for a night in with a candle but pack up easily for a weekend away or a business trip that these days needs to include an element of support and sustenance.