How To Monogram Your Cashmere Wrap
11 December 2019
Feeling a little stuck for present ideas for a friend, a relative or a corporate client? With its lavishly soft, silky feel, a cashmere gift will always be well-received, whoever's on your list. But monogramming your luxurious scarf can make your present even more special, giving the recipient the chance to wrap themselves in something truly unique. If you decide to monogram cashmere, you'll need to choose exactly what you'll have embroidered on it. Should you opt for initials, a nickname, a motif or a date? And what colour, font or design would work best for your cashmere scarf gift? Of course, there is no right or wrong way to personalise your present. But the best monogrammed gift items use designs that really tell a story – and our guide is here to make sure your monogram does just that.
What Is A Monogram?
Traditionally monograms were made up of three letters intertwined to form a motif, and it's a practice with a centuries-old heritage. In the mid-19th century, everything from clothing to bed linen was monogrammed with the wearer's initials so they wouldn't get lost in the laundry.
But over the years monogramming has developed into a chic trend. Fashion houses from Louis Vuitton to Chanel have used monograms for over 100 years to give their designs a sense of permanence in a world of mass-produced items and fast fashion.
How Are Today's Monograms Different To Traditional Motifs?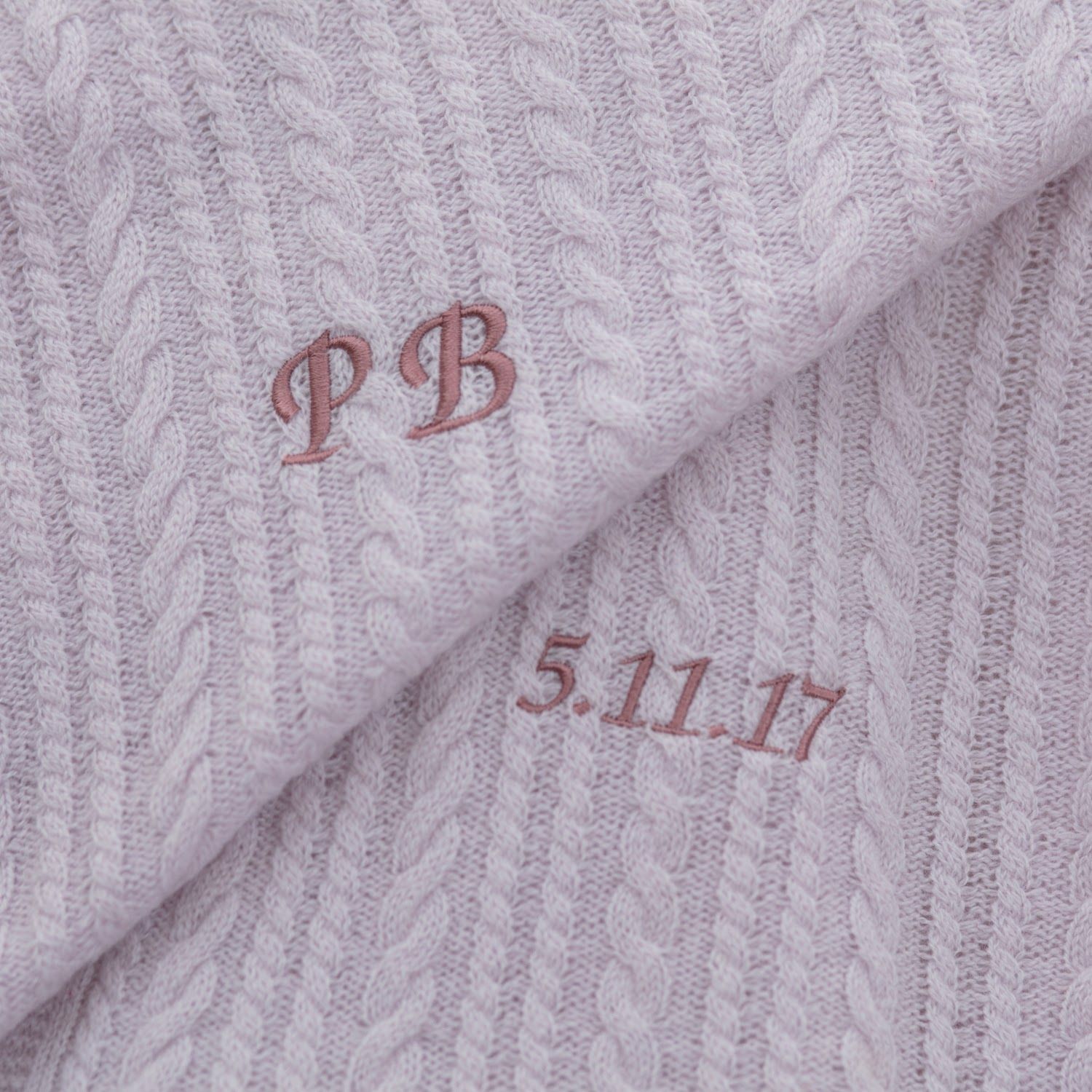 Monogramming once had its own etiquette, with strict and often complicated rules to follow. Three initials in a flowing font was the norm and a married woman would use her maiden name as her middle initial. For wedding monograms, couples would put their married surname initial in the centre in a larger font, surrounded by their two first name initials.
These days the way you choose to monogram gifts is very much down to the individual. One, two or three letters can be used in any combination, as can more graphic, contemporary fonts. When initials are used it's generally in order – first and middle name followed by surname. Symbols such as the ampersand (&) and plus sign (+) can be substituted for the middle initial, to join the names of couples, for example.
Sometimes initials are not used at all, being replaced by a word, a special date or even a simple motif or logo – something that can transform a cashmere scarf into the ideal personalised corporate gift.
Why Monogram Cashmere?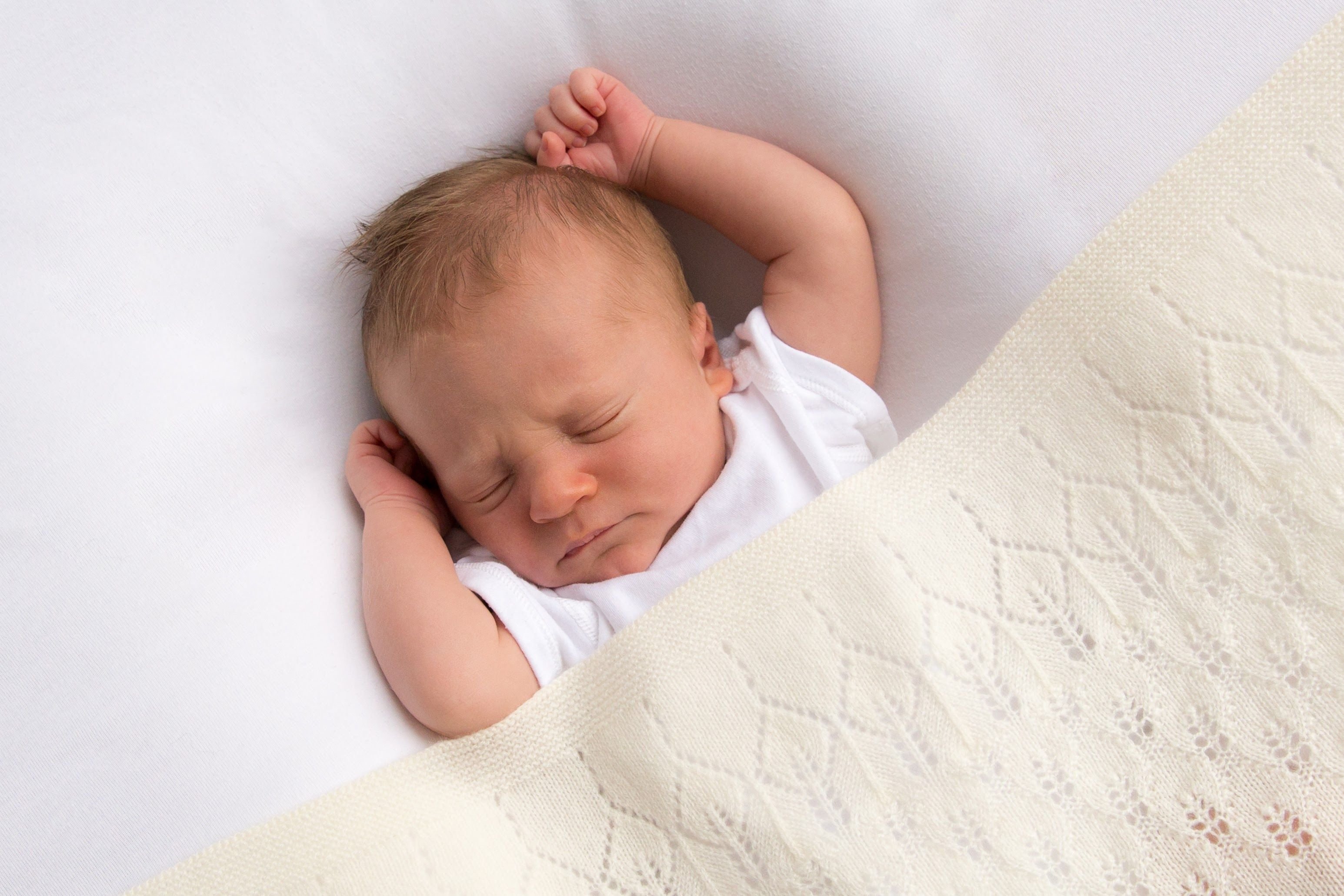 Few things say 'luxury' more completely than bespoke designer accessories. And, because of its fine texture, when it comes to things to monogram for gifts, cashmere and monogramming make perfect partners.
Monogramming can turn a luxurious cashmere gift into a beautiful keepsake. For example, adding the date of a christening to a white cashmere baby blanket like Cygnet means the shawl can be used as an integral part of the ceremony, then treasured for years to come.
How To Monogram Your Cashmere Wrap
Looking for innovative ways to personalise your cashmere scarf? The following tips will help you make the most out of your monogram.
Just remember that while the monogramming options on our product pages allow you to use any combination of up to three letters or keyboard symbols, there's no need to let this limit you. We can also embroider bespoke motifs or longer words if you contact us directly on  +44 (0)1425 613731 or email us at [email protected].
Monogrammed Mother's Day Gifts
Using mum's initials would be the classic choice, but that's not your only option when it comes to a gift that'll make her Mother's Day. You could choose 'Mum', a special family nickname or have the cashmere embroidered with the first initials of her children.
Monogrammed Gifts For Men
A men's personalised cashmere scarf will do more than keep out the cold. Adding the word 'Dad' or a fun nickname like 'Pop' will mean his gift will never be borrowed by other family members. Or use a motif that matches his hobby, like a golf club or a rugby ball.
Monogrammed Anniversary Gifts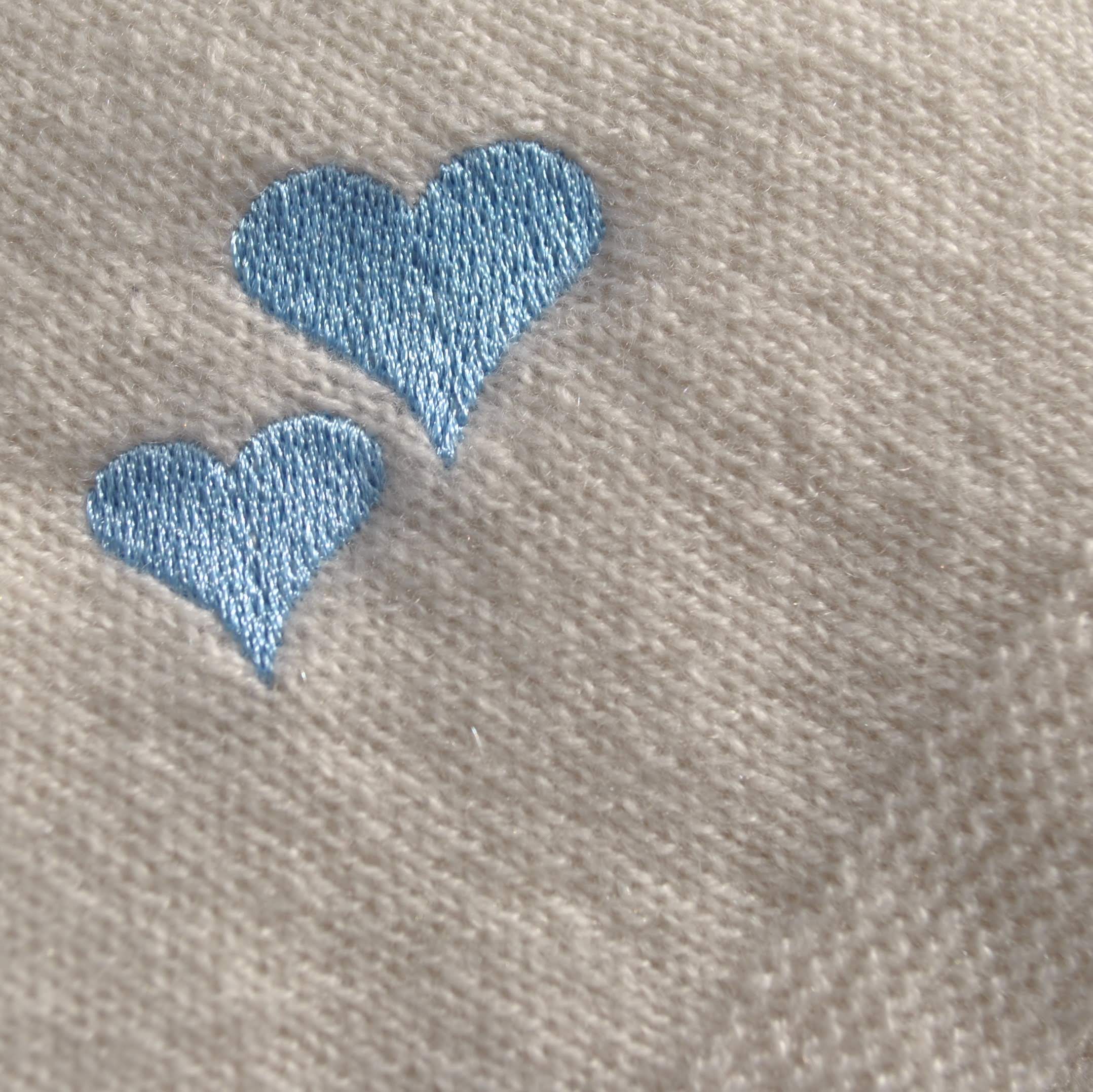 A simple heart or two looks so romantic. Or choose a diamond or ruby motif for those milestone dates. If you wanted to use initials, you could choose the first letter of both first names with a heart, ampersand or plus sign in the middle.
Monogrammed Birthday Gifts
Time to let your imagination run wild. Words like 'ohm' and 'zen' would suit your yoga-loving friend, while 'CEO' would be the perfect monogram for a friend who's doing well in a new business venture. 'LOL' might suit that friend who's always texting.
Monogrammed Christmas Gifts
Motifs such as a fir tree, a sprig of holly or a snowflake would give your cashmere wrap some festive cheer. Or opt for words like 'joy' or 'elf'.
Monogrammed Travel Gifts

For someone going on the holiday of a lifetime, a cashmere travel wrap always makes a thoughtful gift. But to make your present truly special, why not embroider the cashmere with initials that refer to their destination, like NYC, USA or LAX? Or you could just opt for a simple aeroplane motif, such as the one pictured.
Monogrammed Wedding Gifts
Monogramming the happy couple's matching cashmere scarves with their new initials or the date of their wedding will leave a lasting impression. For a more contemporary feel, you can have the bride and groom's first name initials monogrammed with an ampersand or heart symbol in the middle.
Monogrammed Bridesmaid Gifts
Matching bridesmaids' wraps can be worn on the day, but they also make great gifts they'll be able to use long after the bouquet's been tossed. Personalising their wraps with the initial letter of their first names makes for lovely photographs – and means the shawls won't get mixed up at the wedding breakfast.
Monogrammed Business Gifts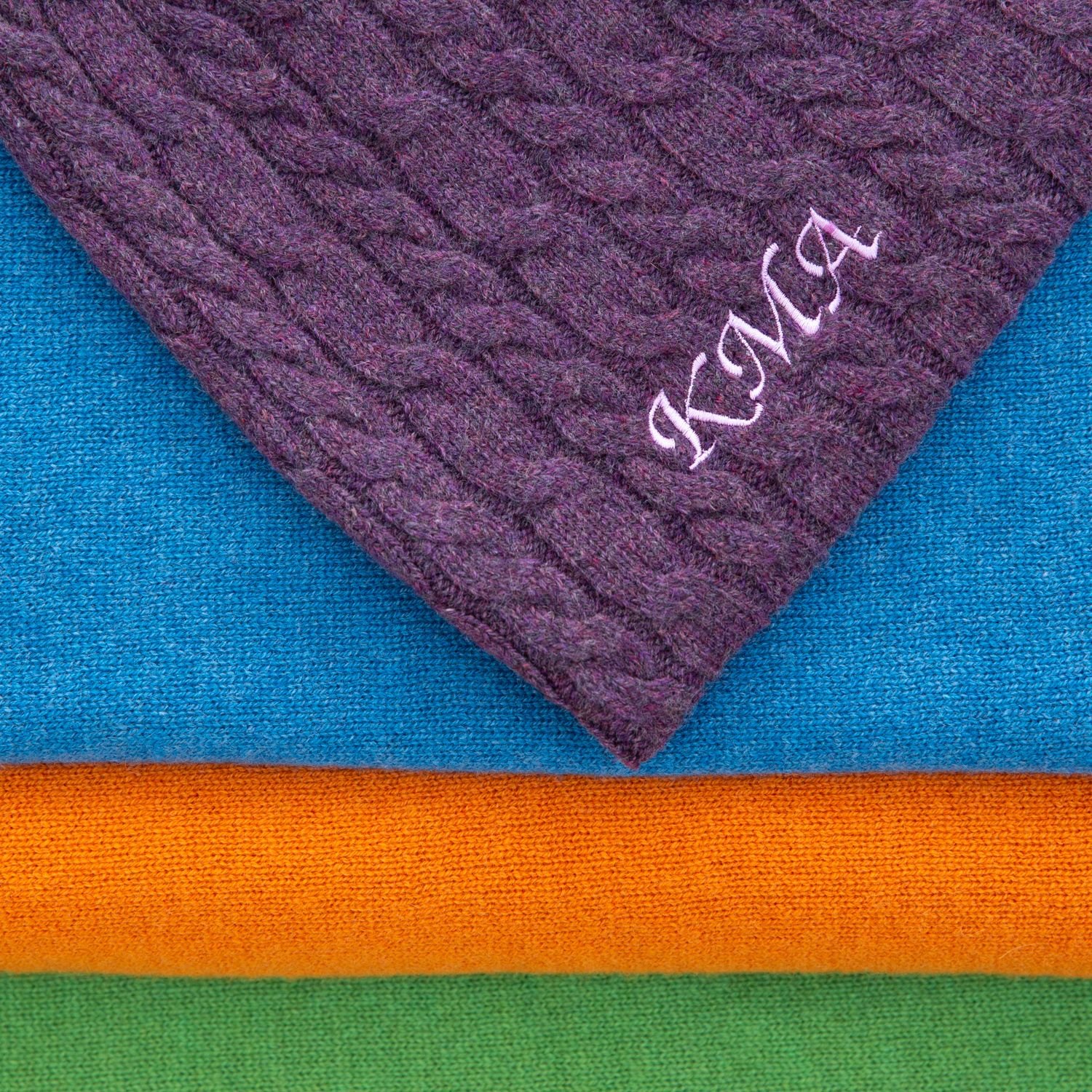 Ideal for helping you make an impact on the client you wish to impress, a monogrammed cashmere wrap or scarf will ensure your gift stands out from the crowd. Use their initials, a company logo or a good luck motif if your client is moving on to pastures new.
How To Choose The Font For Your Embroidered Cashmere Gift
Choose the font style that best reflects their personality or the mood you're trying to create. For example, our Skye font is classic and slightly formal, Iona is contemporary and understated while the italic Isla script is more feminine and romantic.
For monogrammed wedding gifts, choose the embroidery style that closely matches the taste of the couple or the theme and the style of the wedding.
The Isla script looks lovely for first names embroidered on cashmere gifts for children, from lightweight, breathable baby blankets and comforters, to children's snuggly travel blankets and shawls.
How To Choose The Colour Of Your Monogram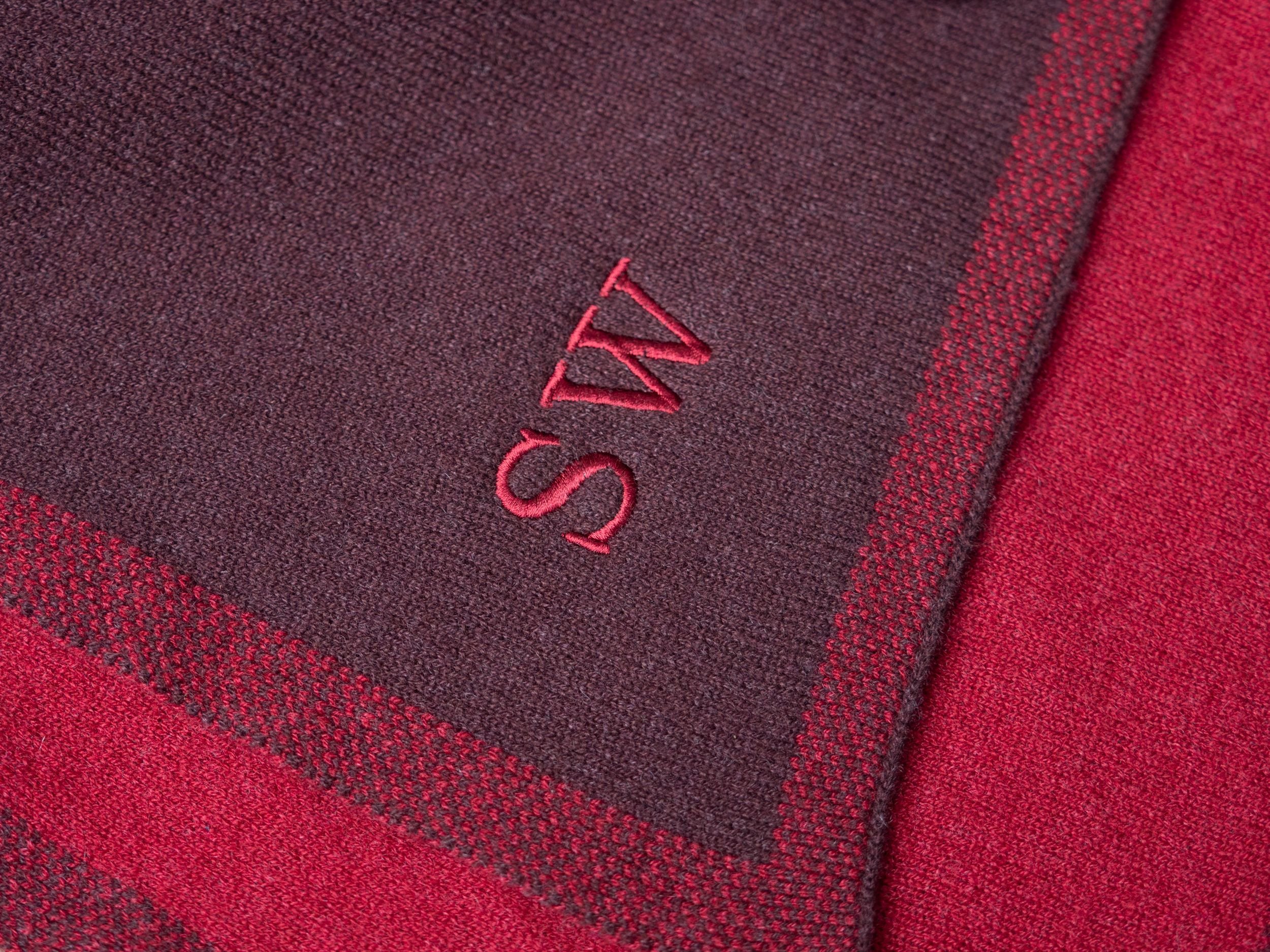 At The Travelwrap Company, there are several options available to you. A contrasting colour looks fun and will make sure your monogram can be seen. But for something more discreet and classic, choose a tonal colour in either a darker or lighter shade.
If you're not sure which colour would work best with your chosen cashmere shawl, you also have the option of leaving it up to the embroiderer to decide.

To find out more, see our monogram page. Or shop all of our women's cashmere shawls or men's blanket scarves and choose the 'add monogram' option on the individual product pages.